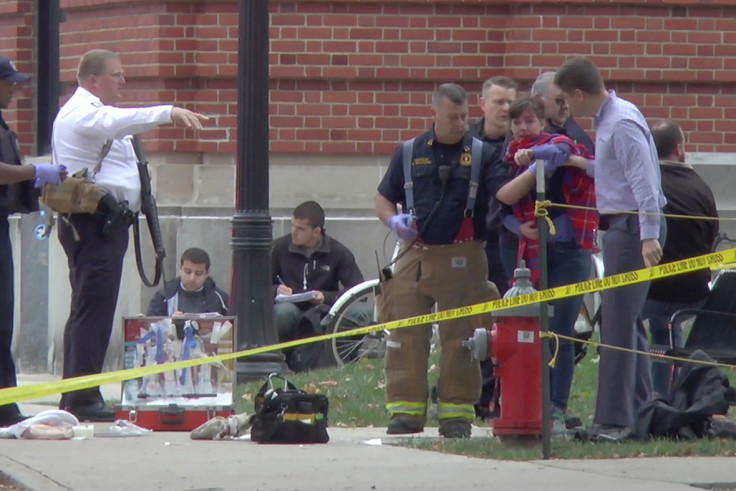 US President-elect Donald Trump has sparked outrage on Twitter after claiming a knife attacker in Ohio was a "Somali refugee who should have not been here". He was referring to 18-year-old Abdul Razak Ali Artan, who was shot dead by police after injuring 11 people at Ohio State University on 28 November.
Terror group Islamic State (Isis/Daesh) said it was behind the attack and called Artan a "soldier of the Islamic State".
"Isis is taking credit for the terrible stabbing attack at Ohio State University by a Somali refugee who should not have been in our country," Trump posted on Twitter on 30 November.
The Tweet stirred criticism with some users accusing the president-elect of making racist remarks.
Trump has often sparked outrage for his inflammatory comments on immigration, terrorism and his plan to build a wall along the border with Mexico to keep illegal immigrants out.
The Republican also said he would limit entry for refugees from "terror-prone regions", especially those from Syria.
During his electoral campaign earlier this year, Trump called Somali migrants in Minnesota "a disaster". Minnesota has a large population of Somali migrants who, Trump claimed, relocate to the state "without support or approval" from the local community.
"Some of them [are] joining Isis and spreading their extremist views all over our country and all over the world," he said.
More than 85,000 Somali Americans lived in the US according to the 2010 census.