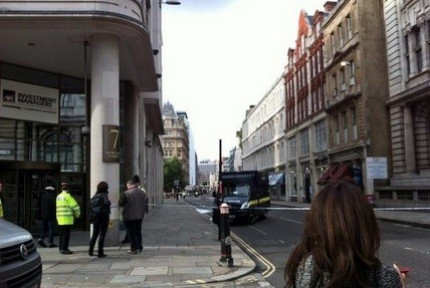 London's Old Bailey has been evacuated after a suspicious item was discovered in the building.
According to Sky sources, the central criminal court was evacuated after the item was found in the court where Pavlo Lapshyn was due to be sentenced for the murder of a Muslim pensioner.
He was also found guilty of bombing mosques. Police sniffer dogs were at the scene as it was thought the package could be an explosive, although sources suggested this was not the case.
A police cordon was put in place around the building while the item was examined. The street outside was also been closed off at both ends.
The cordon has since been lifted and the roads reopened. City of London Police tweeted: "Road closures lifted around the Old Bailey. Incident has been resolved."
It is thought Lapshyn's sentancing, which was due to start at 2pm, will now be delayed.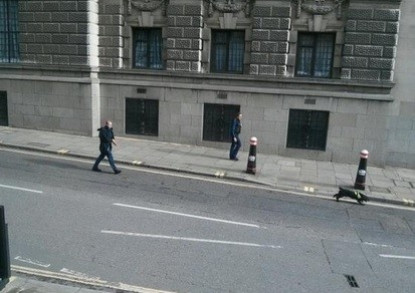 Police also confirmed a man had been arrested in relation to the package. A later statement said: "The Old Bailey has been evacuated following the discovery of a suspect package. City of London police officers are at the court. One man has been detained while further checks are carried out. Significant road closures are in place around the court."
White supremacist Lapshyn was due to be sentenced for the murder of 82-year-old pensioner Mohammad Saleem.
He stabbed the grandfather as he returned home from evening prayers in Birmingham in April.
Lapshyn, 25, also pleaded guilty to planting three explosive devices near mosques in Walsall, Wolverhampton and Tipton.
He had been in the UK only five days when he stabbed Saleem three times in the back. He had moved from the Ukraine after finding work with software firm Delcam.