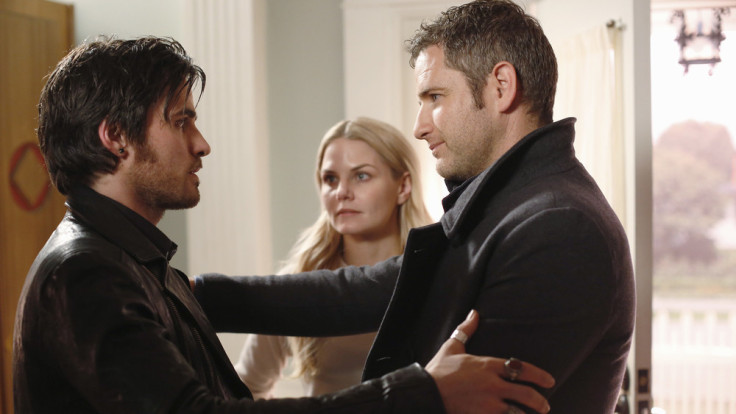 Once Upon A Time season 5 returns with a new episode on 27 March at 8pm EST on ABC. Episode 15 is titled, The Brothers Jones, where Hook will get a surprise visit from his departed brother, Liam Jones.
The official synopsis for the episode reads as follows:
Click here to watch the episode via live stream on ABC, or click here to watch it online on ABC's official website in the US.
In the previous episode, Hook is finally rescued by Emma, and Rumplestillskin makes a deal with Hades to ensure Belle's safety. A promo for the upcoming episode teases a mutiny in the Underworld as Hook says, "This is a day the mutiny begins." Fans will be treated to some flashbacks of Hook and his brother, Liam Jones.
The voice over says, "The one person who can help destroy Hades, exposes a devastating truth that will tear two lovers apart". Liam tells Hook, "After all these years, my little brother is finally here," and judging by this promo, Liam is not fond of Emma, and he doesn't approve of the two.
The promo ends with Emma asking Hook to come home with her, as he replies, "Why bring me back, if I should just move on?" Will Hook and Emma break up? To find out, do not miss this Sunday's episode of Once Upon A Time on ABC.