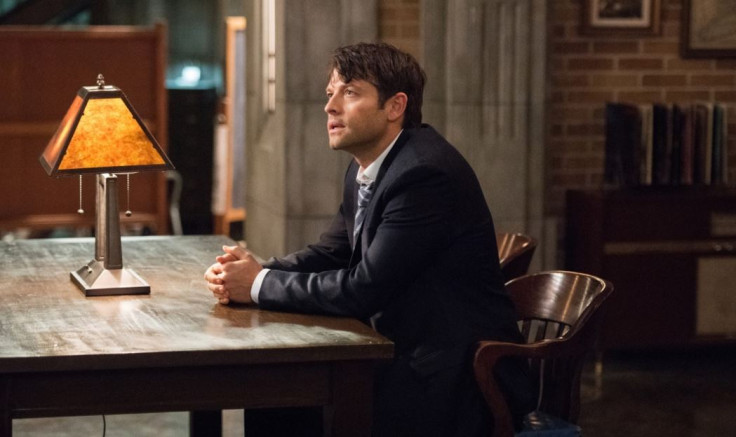 Supernatural season 11's upcoming episode will feature the return of Amara and the Winchester brothers, Sam and Dean, will be chased by a pack of werewolves. Episode 17 is titled, Red Meat, which airs this Wednesday, 30 March at 9pm EST on The CW.
The synopsis for the episode reads as follows:
Sam (Jared Padalecki) and Dean (Jensen Ackles) battle a pair of werewolves who have captured two victims. Just as the brothers are about to win, one of the werewolves shoots Sam. Dean gets his brother and the victims out of the house but learns a pack of werewolves are hot on their tail, hoping to kill them all.
In a promo for the episode, the Winchester brothers are seen walking in the woods as Dean says, "Darkness is out there. The world is going to burn, and once she gets started, that's the end." The promo also shows Sam getting shot, as the reaper says, "No second chances. I am here to reap you." Will Sam die? We have to wait until next Wednesday to find out.
Misha Collins, who plays Castiel aka Lucifer in Supernatural, spoke about the upcoming episode script and teased some weird stuff coming. Collins told fans at Creation Entertainment's Las Vegas Salute to Supernatural event, "Spoiler alert! Cover your ears if you don't like that sort of thing. We will be seeing that conversation in the future. It's a pretty weird thing. There's going to be a bunch a people talking in Castiel's head."
The 41-year-old actor teased finale episode scripts and added, "Some seriously weird stuff is coming down the pipe. I told some of my friends some of the stuff that's in the final scripts that we're shooting now and they're like, 'That's awesome...I think I might watch the show.'"