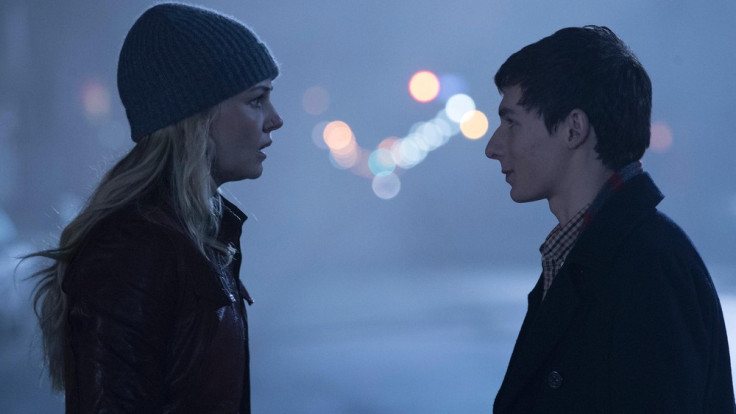 Emma, Snow, David and Regina's story came to a happy conclusion in Once Upon A Time season 6 finale. After defeating the Black Fairy, the book finally closed on Emma Swan as Snow tells everyone, "An ending isn't happiness; being together is."
The episode ended with a montage where the Charmings are living a happy life on a farm, the dwarfs gift Regina's mayoral office a "queen" title, Henry returns to being a normal boy going to school and sheriff Emma alongside husband and deputy Hook go about keeping their town safe.
Then the show leaps forward several years, with Henry Mills (played by Andrew J. West) as the adult whose long-lost daughter Lucy (Alison Fernandez) shows up on his doorstep to prompt him into saving his family.
As previously announced actors Ginnifer Goodwin (Snow White), Josh Dallas (David/ Prince Charming), Jennifer Morrison (Emma Swan), Rebecca Mader (Wicked Witch Zelena), Jared S. Gilmore (child hero Henry Mills) and Emilie de Ravin (Belle) are leaving the series. While some actors will be sticking around for season 7, including, Lana Parrilla (Regina/Evil Queen), Robert Carlyle (Gold/Rumplestiltskin) and Colin O'Donoghue as Killian/Hook).
Show creators Adam Horowitz and Eddy Kitsis spoke about season 6 finale and teased Henry's "next chapter" in the upcoming season. Kitsis told TV Line, "That's why Henry, who has the Heart of the True Believer, is leading the next chapter. This chapter of the book felt like it needed to be completed, but the idea of fairy tales in the real world, and the real world needing to have hope, and people needing to find that, is still very relevant and personal to us. So we felt like Henry was the perfect person to lead us into the new chapter."
When asked if the Henry/Lucy opening and closing scene gives a better sense of what Season 7 will look like, Kitsis said, "I would say that both are indicative." Horowitz added, "As has been the shows' modus operandi all along, there are different things going on all at once, all the time.
Kitsis said that Storybrooke will not be the home base and admitted, "we won't see the end of Storybrooke, it just won't be the focal point of the show."
Teasing the Enchanted Forest reference inOUAT season 7, Kitsis said, "Obviously a lot of time has passed, between Henry looking like Jared [Gilmore] and now Andrew West, so we will be picking up with these characters and where they've been and what they're doing. And what their next chapter is going to be is a bit of what next year will be."