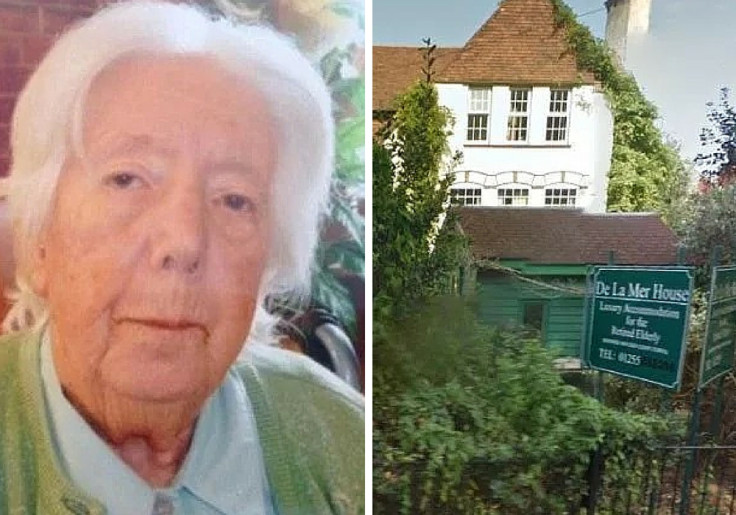 A one-armed pensioner shot his wife of 50-years dead at an Essex care home with a WWII revolver after her health declined due to dementia, a court heard today. Ronald King, 87, has admitted killing his wife, Rita, 81, at the De La Mer House in Walton-on-the-Naze but denies her murder.
King appeared in the dock at Chelmsford Crown Court at the start of the murder trial on 5 July accused of fatally shooting his wife on 28 December last year. The court heard how King shot his wife through the eye with her father's World War Two Enfield service revolver — the bullet he used was said to date back to 1943.
Jurors heard that in the seconds after shooting his wife at point blank range as she sat in her wheelchair, King, turned the gun on himself but told staff "I cannot do it". He is also claimed to have announced: "I've just shot my wife. She had suffered enough."
Prosecutor Andrew Jackson told the jury there was "no dispute" King had shot his wife of 50 years and that he had decided to shoot his wife after her dementia meant she often became irrationally 'aggressive'
He said according to the BBC: "On the morning of Monday December 28 last year, 2015 this defendant Ronald King, now 87 years old shot dead his 81-year-old wife Rita. He did this in the care home in Walton-on-the-Naze where she was a resident, she had been a resident there because of dementia from which she had suffered for about two years.
"In a taped interview in the presence of an independent person he admitted to police that he did that. The prosecution puts forward that this amounts to the offence of murder. This is an extremely sad and tragic case."
The couple had been married for 50 years living the majority of their married life in Ilford, in East London, until 2012 when they moved into a bungalow in Walton-on-the-Naze. According to Jackson Mrs King's dementia began to show shortly after the move and she was then relocated to the care home.
"There can be no doubt that prior to the killing Mr and Mrs King had been a devoted couple," Jackson added. The case, which is expected to run into next week, continues.