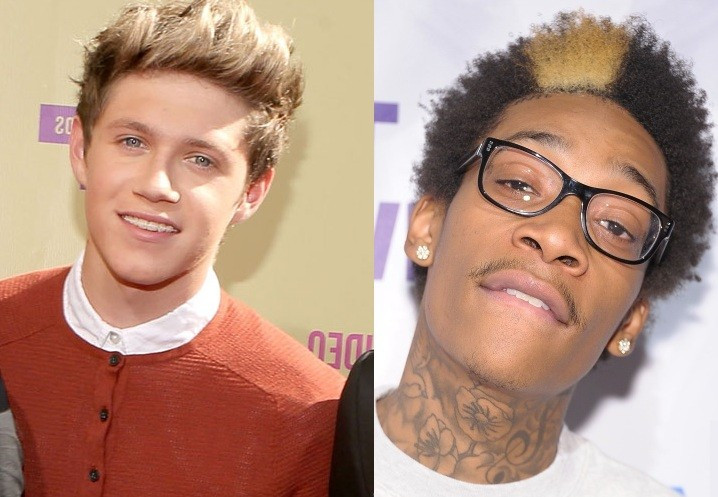 Footage of One Direction's Niall Horan kissing rapper Wiz Khalifa at the MTV Video Music Awards has reignited speculation over his sexuality.
The footage, which was captured by one of MTV.com's live cameras during the awards in September, has now been uploaded to YouTube.
Horan can be seen making his way to the stage with his fellow bandmates Zayn Malik, Liam Payne, Harry Styles and Louis Tomlinson to receive their award for Best new Artist.
As award presenters Ke$ha and Wiz congratulate the group on their achievement, Horan is seen giving the Black and Yellow hitmaker a peck on the cheek.
Despite rumours that Horan is dating X factor judge Demi Lovato, the clip has got the internet buzzing and raised questions over whether he is gay.
While some fans argued that it was an innocent gesture, others argued that the kiss may have meant more.
One commentator said: "I'm just going to assume that, since they're European, they are just showing him how they say thanks?!"
Another wrote: "i dont think he was making a big deal out of it.....i mean....come on man, im not against gay people at all but this is kinda weird you know....just the fact that he kisses another man not even caring whether or not wiz was gonna be offended."
"It was on the cheek, it's not like it was on the lips. Anywho..." another fan offered.
This is not the first time a member of the boy band had been hit with gay rumours.
Earlier this year, reports began circulating that Tomlinson, who is currently dating Eleanor Calder, was having an affair with bandmate Styles.
Watch the kiss here: