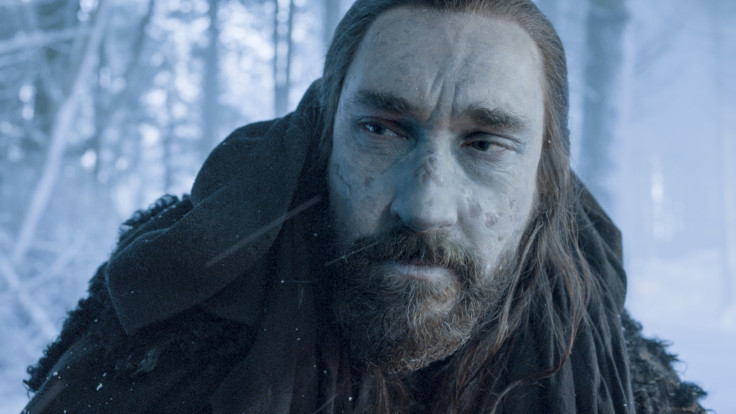 While Game of Thrones saw a number of deaths during season 7, some fans were left unsure if their favourite characters had really kicked the bucket, or whether they've got a chance of coming back.
Some fanatics of the HBO fantasy series argued that the most recent season was left a little open-ended when Benjen Stark – played by Joseph Mawle – supposedly died.
The former First Ranger of the Night's Watch came to Jon Snow's (Kit Harington) aid in season 7 episode Beyond the Wall, sacrificing himself by confronting the Night King's undead army to allow his nephew to escape.
Dead or not, fans were left unconvinced that Benjen's role on the show was really over.
One viewer tweeted: "I hope they bring Benjen Stark back either in the books or on the show. Either way, he's not dead. He just vanished."
While someone else said: "Waiting for the day when it is revealed that I am in fact not dead but chilling with Benjen Stark beyond The Wall."
But hopes for a return for Benjen in the final season have been wiped out by Alan Taylor, who directed that very episode.
On the season seven DVD commentary, he says: "He meets his end here".
Fans might still hold some hope for Benjen's future judging by Jon Snow's resurrection.
In related GoT news, Bran actor Isaac Hempstead Wright has spoken about the upcoming episodes in season eight and how the show will end.
He told THR: "We're all so confident in the way this story goes and the message it gives and how the whole story arc works.
"As long as we feel we've done the story justice, and have done justice to George's universe and David [Benioff]and Dan's [Weiss] vision, then that's really all we can hope for."
"It won't go the way some people want. It will be too happy for some people, or too sad, or too whatever. That's the nature of an ending," he added.