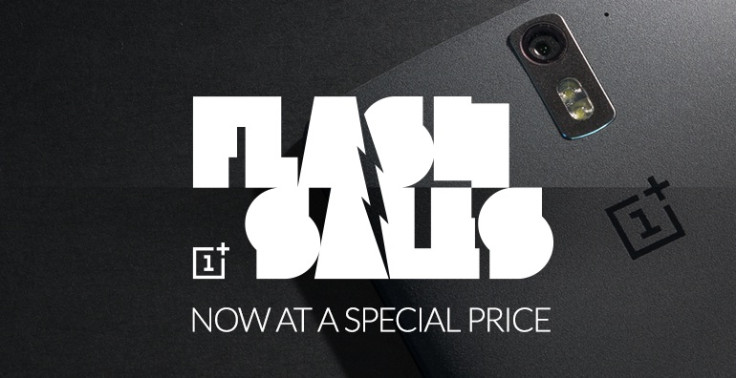 The Twitter post by OnePlus which came with a 'Time to change' teaser and which was believed to suggest a global price reduction seems to have turned true.
The company has just announced special price deals for its flagship smartphone. The 64GB Sandstone Black and 16GB White models of OnePlus One are now available at a new price in a series of flash sales worldwide.
The flash sales will continue for a week starting from 1 June and ending on 7 June. But, the time will differ every day, as the company wants to provide a fair chance to consumers across the globe.
"Each day's sale has very limited quantity, so if you miss the deal one day, just come back the next. We'll announce the flash sales on our social media channels as well," reads a posting on OnePlus' official blog.
The promotional offer is available on OnePlus.net. The company has further confirmed that the country-specific offers for consumers in India and Southeast Asia will be available shortly.
As for prospective buyers in the UK, the 16GB Silk White OnePlus One now costs £179, whereas the 64GB Sandstone Black is available for £219. Head over to the product page to buy your desired OnePlus One model.
The following is the daily schedule until 7 June for OnePlus One Flash Sales.
Daily sale schedule:
June 1 - 12:00 GMT (8am EST)
June 2 - 2:00 GMT (10pm EST -1 day)
June 3 - 12:00 GMT (8am EST)
June 4 - 2:00 GMT (10pm EST -1 day)
June 5 - 12:00 GMT (8am EST)
June 6 - 2:00 GMT (10pm EST -1 day)
June 7 - 12:00 GMT (8am EST)
Source: OnePlus