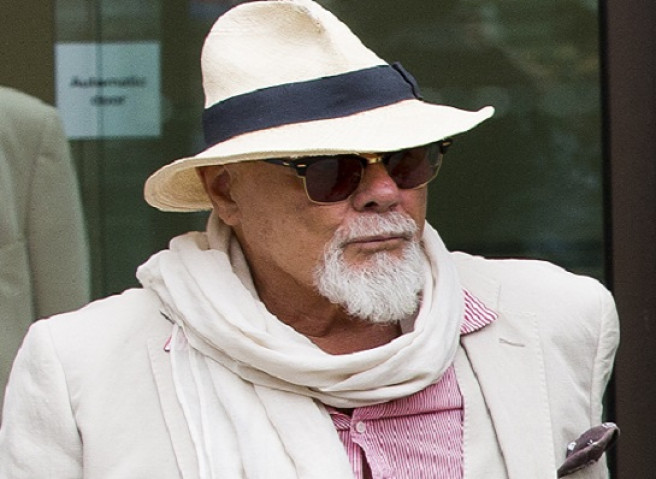 Disgraced pop star Gary Glitter turned up in court shrouded in heavy clothing to hide his face as his child sex crimes trial began.
But the outfit only made the 70s glam rock pop singer, whose real name is Paul Gadd, stick out at Westminster Magistrates Court.
The convicted paedophile is charged with eight sex offences on children aged between 12 and 14.
The alleged offences are historic and date from between 1977 and 1980. It was alleged one of the victims was plied with alcohol by Gadd before being sexually abused.
Gadd, 70, was arrested by Operation Yewtree police in 2012, the first person to be held in the investigation set up after the Jimmy Savile scandal.
He faces four counts of indecent assault against one victim in 1977. Gadd has also been charged with a count of unlawful sexual intercourse with a girl under 13 years-old the same year and "administering a drug, namely alcohol to obtain intercourse".
Gadd faces two counts of indecent assault dating from between 1979 and 1980 on a second victim.