Ordinary Lies returns to BBC with dark plot as Matt Di Angelo discusses steamy scenes
Con O'Neill stars as the upbeat office boss...until things take a turn for the worse.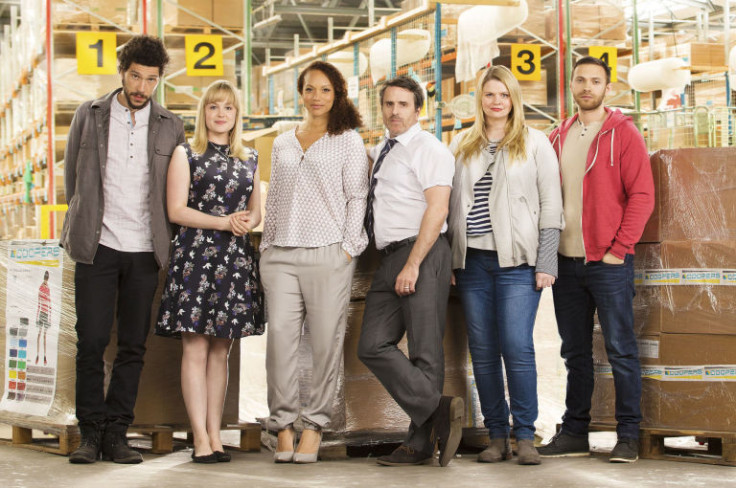 Ordinary Lies returns to BBC1 tonight (18 October) with a brand new series following the lives of a group of colleagues and friends – and this time it's based at a call centre and warehouse of a sports company.
Danny Brocklehurst's drama is about ordinary 'lives' – note the missing 'V' – but it centres around lies that spark trouble and set the characters scrambling to right themselves.
The first series was set in a car dealership, and the second one is similar in that we are linked morality tales about people who work together. But viewers will see a difference with how it all pans out with this sportswear firm in Cardiff who little suspect each other's secrets.
It all begins with sales boss Joe (Con O'Neill) who is the life and soul of the office – a full-on extrovert – who starts each day sauntering into the office telling his colleagues silly jokes. But there is an aching underlying sense that he has some painful and dark secrets in his past.
His upbeat demeanour takes a blow when he is sent home early from work after an injury to find his wife Belinda is acting strangely. He suspects she is having an affair and makes the desperate decision to install CCTV cameras around his house.
Ordinary Lies actor Matt Di Angelo appeared on This Morning today and revealed what he wore to "protect his modesty" during the steamy scenes in the new series. The former EastEnders star admitted to presenters Christine and Phillip Schofield that he stole his penis protector prop.
He said: "There are a couple of steamy scenes," Matt explained. "And when you do sex things, you're stark naked, so there's things to preserve your modesty, and every costume department has something different."
Admitting to what he had to wear for the show, he said: "A silk shower hat with a string! Yes, I took it home and I sent a picture to my girlfriend because it was hilarious and so strange."
Di Angelo plays Fletcher in the show, who has been lied to by his family about the identity of his real father. He revealed: "Fletcher's one [episode] is different – it's family members who are keeping secrets from him.
"His episode is more reactional (sic) – his mum has confided in his wife about who his father is, and his wife decides to tell him. Everyone has been keeping it from him," he added.
Ordinary Lies returns to BBC One at 9pm on Tuesday night.
© Copyright IBTimes 2023. All rights reserved.