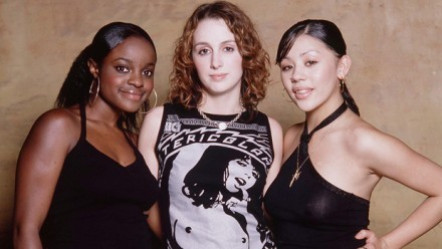 Reinvented girlband Mutya Keisha Siobhan have announced the release of their comeback single.
The trio, who are the founding members of the Sugababes, revealed that Flatline would be released later this month.
The song will be the group's first official release since Keisha Buchanan, Mutya Buena and Siobhan Donaghy, who have all now left the group's forever changing line-up, reunited last summer.
"Excited for everyone to hear it this month," they tweeted fans.
The band managed to record only one album together before Siobhan called it quits in 2001 amid rumours of constant bickering.
She was quickly replaced by Heidi Range but peace was not too last and Mutya exited the band in 2005, which left Keisha as the only remaining original member in the Sugababes until she was kicked out in 2009.
Since reforming they have been working with Emeli Sandé, producer MNEK, Sia and Sugababes producer Cameron McVey on their new album.