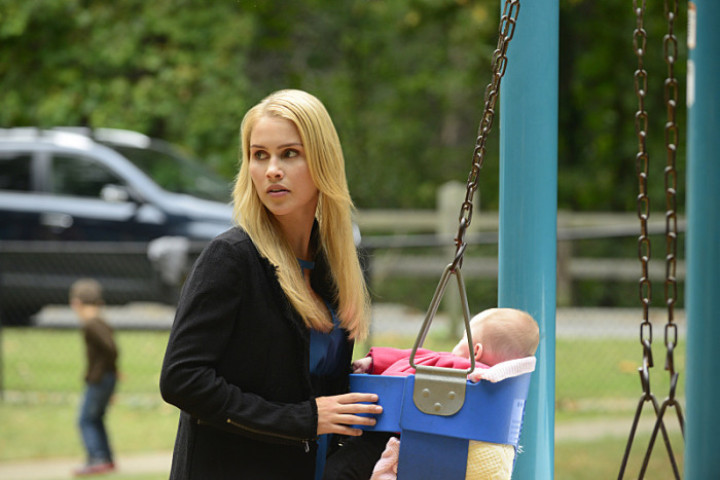 The Originals' episode on Monday saw Elijah being brought back to life, Klaus killing his werewolf father to keep Hope safe, and Kol and Finn being captured and tied up by Hayley and Marcel.
In Chasing the Devil's Tail, Elijah is trapped inside a slumber by Esther's spell, and Klaus, who is hell bent on bringing his brother back, goes out to look for petals from a special kind of orchid to bring him back.
While trying to retrieve the plant, Klaus ends up spending some time with his real father, Ansel. In exchange for finding the plant, Ansel asks Klaus to have a conversation.
When Klaus realises that Ansel knew Hope was still alive, he decides to kill him, as he was too risky to trust, given his romance with Esther in the past.
Ansel says: "No Klaus, I know you. You are not capable of this."
Klaus replies: "That's the first lie you've told me."
He stabs his father and then holds him as he dies.
Meanwhile, Cami, Hayley and Marcel plot to bring down Finn Mikaelson, and are successful in their plan.
Kol, the original sibling who had an affinity for magic prior to becoming a vampire, shows the secret tomb, where he practised his black magic with the witches, to Davina in order to earn her trust.
In the episode's final moments, Jackson and Hayley rekindle their connection, Esther finds Ansel dead and goes after Cami for revenge.
Davina loses the White Oak Stake and thinks Kol betrayed her, while Marcel and Hayley hand-deliver two gifts to Elijah which happens to be Kol and Finn tied up!
Let the Mikaelson family reunion begin!
Next week's episode will bring Rebekah Mikaelson (Claire Holt) and Hope to New Orleans.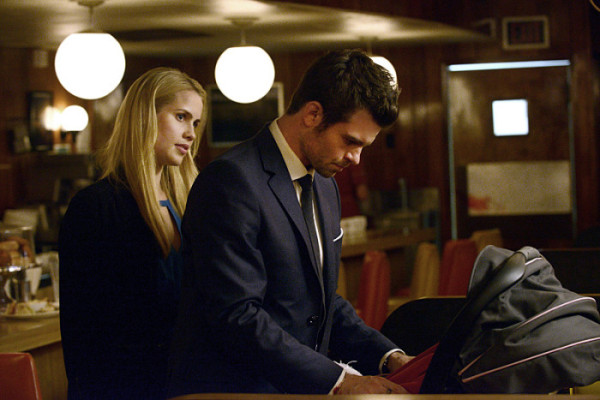 According to The Brothers That Care Forgot synopsis, "Rebekah, who has spent months away living a normal life with baby Hope, finds herself on the run when she realizes Esther (guest star Sonja Sohn) has uncovered her whereabouts."
E! online speculated, "Rebekah will be the first Mikaelson sibling to accept their mother's dangerous deal to let her magically swap them into a body of a witch, allowing the Original vampires to live out a full human life before dying for good."
In the previous seasons we have seen Rebekah wanting a child and a normal human life. Perhaps Esther is her only chance at that.
Will she agree to Esther's deal? Or will she fight alongside her brothers against their mother?
The Originals airs Mondays at 8 pm on the CW.