The Originals Season 2 Spoilers: Rebekah and Hope Return; Will Klaus Save Elijah in 'Chasing The Devil's Tail'?

The Originals Season 2 is full of revelations and resurrections!
After Esther, Mikael, Kol and Finn returned from the dead in Season 2, Klaus's werewolf dad, Hansel, made an appearance in the last episode.
The Mikaelson family history only becomes more complicated with last week's shocking revelation about Esther's witch sister.
Turns out a young Esther made a deal with her evil sister Dahlia, by which, Esther agreed to give up her first born in exchange for her fertility. This implies that Freya, the first born Mikaelson, didn't die from the plague.
In this backdrop, Esther's attempts to kill baby Hope seems understandable, as she is the first-born of the next generation and so will apparently bring Dahlia back to New Orleans to claim her prize.
Season 2 started with Mikael and Esther as the villains, but it is now looking as if the mid-season finale will see the return of Klaus' aunt – a witch with significant powers, and who is after baby Hope.
As previously reported, November 24th episode of The Originals will see the return of Rebekah and Hope.
According to the synopsis for Episode 8 titled The Brothers That Care Forgot, Rebekah will be coming into direct contact with Esther.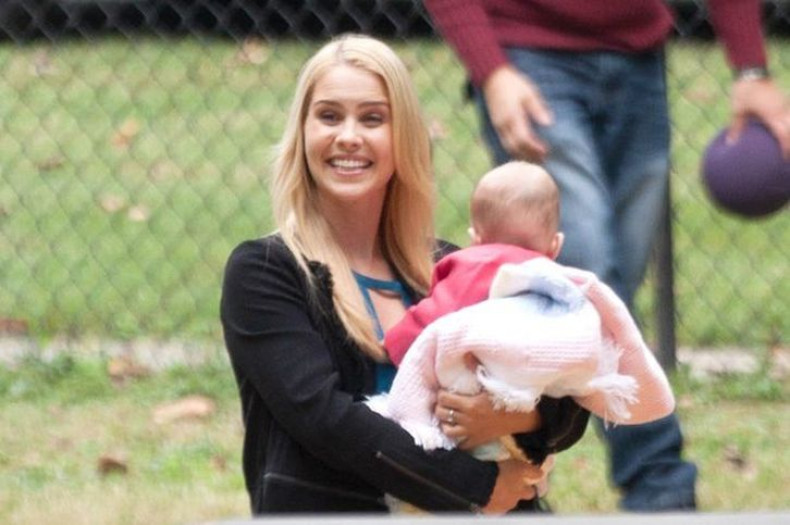 "Rebekah, who has spent months away living a normal life with baby Hope, finds herself on the run when she realises Esther (guest star Sonja Sohn) has uncovered her whereabouts," it reads.
Executive producer Michael Narducci told E!online: "Esther is going to bear down on that exact motive and drive and it's just a matter of can Rebekah possibly trust her mother?"
He continued, "Can she possibly take that offer knowing that it would weaken her family's ability to fight Esther, knowing that her family might still need her and knowing that she is Hope's guardian? It's going to be very difficult for Rebekah to have to put aside her own desires in order to stay and maintain an alliance with her brothers when Esther is basically promising her everything she ever wanted."
In next week's episode, titled Chasing The Devil's Tail, Klaus (Joseph Morgan) discovers that Elijah (Daniel Gillies) has been afflicted by Esther's magic, and heads to the bayou in search of an antidote, but quickly realises he's not alone. Also, Kol and Davina will plot to kill Klaus, and the recently reunited father-son duo Hansel and Klaus come face to face with each other.
Watch the promos here.