The Originals season 3: Producer teases 'reckoning' between Hayley and Klaus; 5 spoilers from Comic-Con panel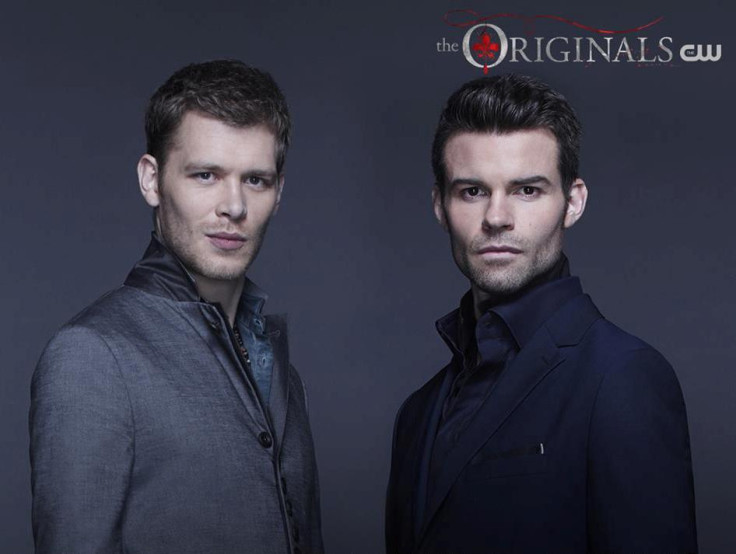 The Originals season 3 trailer was officially released at the 2015 San Diego Comic-Con.
The five-minute trailer starts off with a recap of all the violence and vicious battles in seasons 1 and 2 and also teases the new big bad in the upcoming season.
The trailer hints at the upcoming season having new faces, who will not be fans of the Mikaelsons.
"What if I tell you the Originals are far from untouchables," claims a mysterious woman. "After a millennium, we finally know their weakness."
"What exactly are you proposing?" another woman wants to know.
"I say we stop fighting each other and go after the ones who made us," she replies.
The promo says "family above all," as we see glimpses of Klaus ripping someone's eyes out, Elijah and Vincent fighting and Davina killing some mysterious people. It ends dramatically, with Klaus being chained, but then he howls and rips the chains off and most probably kills everyone.
Here are a few things we learned from The Originals season 3 Comic-Con panel.
1. Multiple villains
Executive producer Michael Narducci, revealed that there would be multiple big bad ones in the upcoming season.
Narducci said, "We're going to double-down on this being a vampire show. There's going to be a lot of vampire-on-vampire violence. There's going to be a lot of vampire intrigue. Some of these people will be enemies; some of these people will be allies. And there might be some potential love interests as well."
2. Major theme of season 3 will be sire lines.
According to Narducci, sire lines and a flashback story of how they became the first original vampires will be the theme next season.
Narducci said, "We are going to meet some of the people who, in their early days as vampires, Elijah, Klaus and Rebekah turned. We're going to see the first time someone was turned into a vampire.
"We're going to see what life was like for the Mikaelson siblings, not long after Esther turned them; not long after Klaus killed his mother, not long after they went on the run from their father, Mikael," he added.
3. Hayley and Klaus
Given the fact that Klaus put a crescent curse on Hayley in season 2, the producer teases a reckoning between Hayley and Klaus.
Michael told the fans at Comic-Con, "That one day a month, probably she really wants to see her daughter, and she's worried about her friends and family among the pack. And she probably doesn't want to see Klaus Mikaelson. There has to be a reckoning between Hayley and Klaus."
"There is one, it will come very early in the season, and it's one of my favorite moments, sequences, scenes that we've done in the show," he added.
4. Elijah and Klaus
Elijah and Klaus's relationship suffered a big blow in the season 2 finale. Klaus tormented his family, trapped Hayley and the rest of the Crescent wolves under a new curse, forcing Rebekah to try and kill herself and stab Elijah in a ruse to get rid of Dahlia.
While Klaus successfully took Dahlia down, he also set off a hostile relationship with his brother.
Michael Narducci said, "Elijah is sticking around because Hayley asked him to. Because Hayley doesn't want to go through life knowing her baby is alone with Klaus."
Elijah is in the difficult position of having to honour Hayley's request, be there to safeguard Hope and make sure Hope is being taken care of. At the same time, he has to live under the roof of someone he absolutely despises.
"At the start of the season, six months after season two, he still has not been able to find any traction towards forgiveness or towards mending the bridge that has burned down between the two brothers," the producer dished.
Previously, Daniel Gillies teased that Elijah's hostile relationship with his brother Klaus, will set off a dramatic series of developments in season 3.
Gillies told The Wrap, "I think the rift between them is going to precipitate the chain of events". "It's not just a begrudging alliance now — it's an alliance on its last thread of trust," she added.
5. Time Jump
The Originals season 3 will feature a jump of six months from the season 2 finale. Narducci said, "we wanted to do a substantial -- in terms of months -- time jump, because we wanted the imprisonment of Hayley and her people to feel real."
The Original season 3 premieres on 8 October at 9pm ET.
© Copyright IBTimes 2023. All rights reserved.