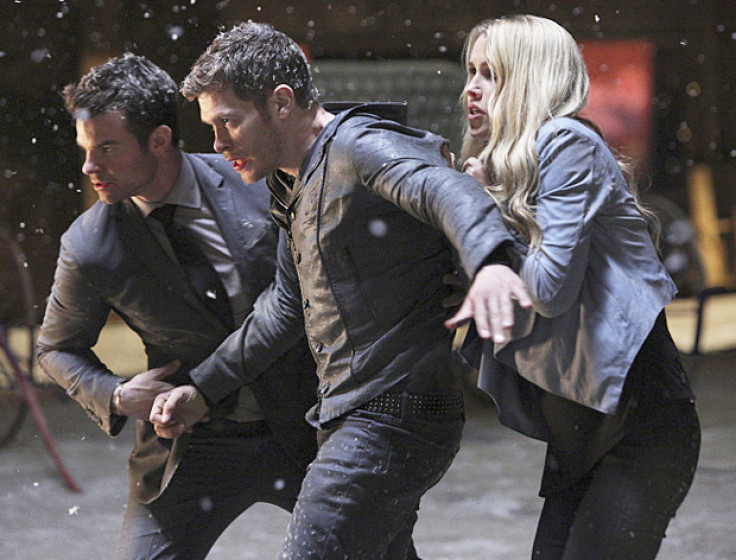 The Originals returns with its season 2 finale episode tonight, 11 May at 8pm on The CW.
Episode 22 is titled, Ashes to Ashes, where the Mikaelson siblings prepare for the fight of their lives.
Click here to watch the episode online on the CW website.
The official synopsis reads as follows:
In the pre-finale episode, Klaus tormented his family, trapped Hayley and the rest of the Crescent wolves under a new curse, forced Rebekah to try to kill herself and stabbed Elijah. But was all this part of a plan to stop Dahlia?
In the finale, we will see Claire Holt return to play Rebekah, who has spoken about the conflict in the family.
"Rebekah and Elijah are extremely conflicted," Claire Holt told TV Guide. "Once again, they're puppets in Klaus' game and they have a hard time realizing that their futures are constantly dictated by him," she added.
"But they can see there's a method to his madness at times and as dysfunctional as this family is and despite the betrayals and treachery, there is something special about the three of them and the way they unite for a common cause," Holt states.
Meanwhile, executive producer Julie Plec said, "This whole season was set against a fable-esque tonal background and the story of the family legacy of the people who created and begat the Original family and we do bring it nicely to a close. That's not to say there's not more out there, but it [finale episode] has a great finality to it."
The Originals returns with its season 2 finale episode on 11 May at 8pm on The CW.