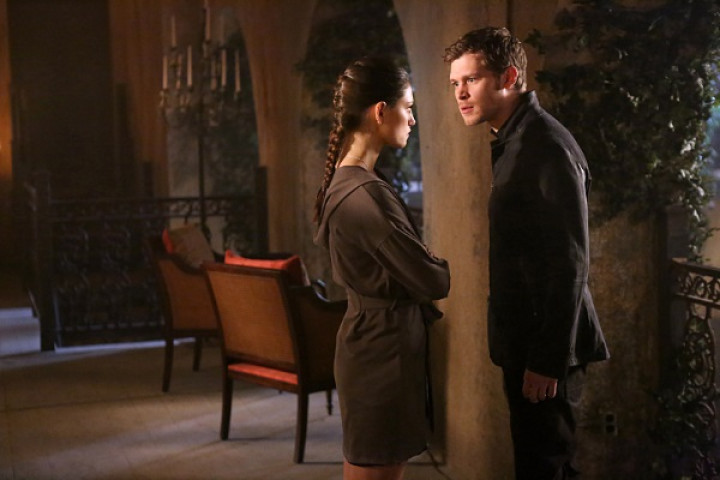 The Originals season 2 finale ended with Klaus being successful in his mission to get rid of Dahlia and her wrath, but with some major family backstabbing.
Klaus tormented his family, trapped Hayley and the rest of the Crescent wolves under a new curse, forced Rebekah to try to kill herself and stabbed Elijah, as a ruse to take down Dahlia.
In season 3, the hybrid has to face the fury of the family members he deceived in an effort to save his daughter.
According to Phoebe Tonkin, who plays Hayley, she and Daniel Gillies who plays Elijah, won't be too quick to forgive the master manipulator in season 3.
"Hayley's not going to be able to forgive him easily for what he's done," the actress told TVLine. "Even if he did it for the good of his baby, I don't think he did it in the right way. He should have let Hayley know that's what he was doing so she could have been part of the plan. But he didn't do that, so now, [she's] pissed."
"I hope that at least one episode will be the full day when I'm human," she said, adding that "it could be really cool" to see what Hayley looks like as a four-legged creature. "I'd also like to see Hayley in wolf form. I don't know if we've seen that yet."
Daniel Gillies teased that Elijah's hostile relationship with his brother Klaus, will set off a dramatic series of developments in season 3.
Gillies told The Wrap, "I think the rift between them is going to precipitate the chain of events," she said adding, "It's not just a begrudging alliance now — it's an alliance on its last thread of trust."
Klaus and Cami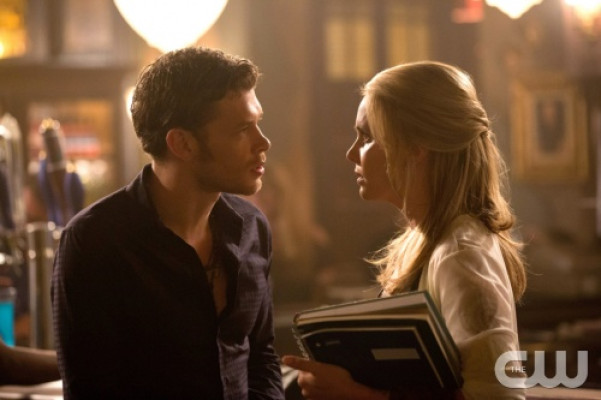 In midst of all this conflict, fans of the hit series finally learn that Cami has feelings for Klaus. She confesses that she has "complicated feelings for a monster" and they nearly kiss at the end of the finale episode.
Executive producer Michael Narducci teased that it was too early to think of a relationship between Klaus and Cami.
"I honestly think that Cami looks at him with just as much sympathy as she does any legitimate romantic affection," Narducci told Entertainment Weekly.
"Sometimes some people have an instinctive need to help people, and I think if you're someone who goes to graduate school to be a psychologist, you're one of those people that has a desire to try and help and fix people, even when you know that maybe it's a lost cause. I think that there is a very interesting connection that these people have, the two wounded souls," Narducci explained.
He added, "But right now, I think it would be premature to have them each dive bomb into some kind of hurried romantic relationship. I think first Cami wants to see if she can get him to explore other sides of himself."
Is there hope for Klaus and Cami in season 3? The producer says that Klaus will have a hard time to change from being a villain to lover.
He said, "For Klaus, I think he knows that if he were to become a good person, that would only put the people he cares about most in danger because he protects them best when he is his savage self. That's not going to change because there are a lot of people out there who hate the Mikaelsons and there are a lot of enemies. So it's going to be a hard time for Klaus to change."
Will Elijah and Klaus will ever get along? Will Hayley forgive Klaus? Will Klaus and Cami accept their feelings for each other? We will have to wait till season 3 premieres in fall this year.