Kenneth Lewis, assistant attorney for the state of Florida, US, has been suspended from his position in government after posting an inflammatory post on Facebook, claiming that the city of Orlando 'should be levelled' in the wake of the Orlando nightclub shootings, reports have stated on 18 June.
Omar Mateen attacked LGBT nightclub Pulse in Orlando, Florida, on Sunday 12 June, killing 49 people and injuring more than 50 more in the process. Just hours after the attack, Lewis allegedly took to Facebook and posted a scathing comment, in which he claimed Orlando 'had no bottom'.
In the post, he also states that 'It [Orlando] is void of a single redeeming quality. It is a melting pot of 3rd world miscreants and ghetto thugs. It is void of culture. If you live down there you do it at your own risk and at your own peril," he said according to The Daily Mail.
He went onto say that if anyone chose to go there after dark there is 'seriously something wrong with you'.
The Assistant Attorney's post has since been deleted, but IBTimes UK has verified the post through users who screen-grabbed the comments on the day of publication.
Following the shooting, Vigils were held around the world to pay respects to the victims, with gatherings taking place neat the scene of the atrocity, plus further demonstrations in London, Los Angeles, Brussels, Paris and New York.
He deleted it, but here it is. This man is a PROSECUTOR in Florida. The State's Attorney and he actually said this.

FIRE KENNETH LEWIS. Now.

Posted by Shaun King on Saturday, June 18, 2016
Following a complaint lodged against Lewis at the Office of the State Attorney, spokeswoman Angela Starke said that the post violated the State Attorney's social media code of conduct.
"Kenneth Lewis, an assistant state attorney in the Office of State Attorney Ninth Judicial Circuit, was suspended today pending further review," Starke said.
"Mr Lewis violated the SAO9 social media policy. The social media policy was adopted and implemented on February 20, 2015, as part of SAO9's code of conduct. Every employee is required to sign the policy. Failure to comply can result in discipline up to and including termination," she further explained.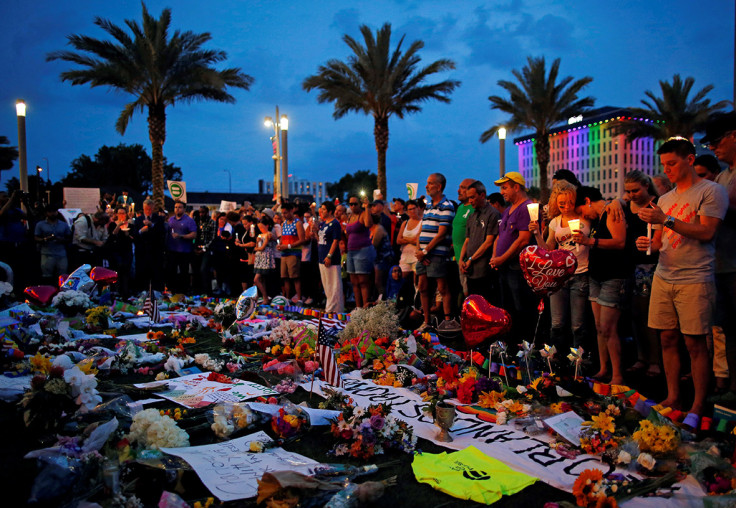 Lewis' social media posts have landed him in trouble before, gaining the assistant attorney a level of notoriety. As WESH reports, Lewis was reassigned, temporarily, after posting a Mother's Day message that read: "to all the crack heads out there".