Police believe an iPad recovered at the home of Oscar Pistorius on the night his girlfriend was killed will be an "intrinsic part" of their investigation.
Her iPad was recovered by police after the 29-year-old model was shot at the home of the Olympic and Paralympic champion on Valentine's Day.
Police will investigate if a late-night message from South African Springbok rugby player Francois Hougaard sparked a row between the Blade Runner and his girlfriend, according to South Africa's Times newspaper.
Hougaard was close friends with Steenkamp and Pistorius and shared an agent with her.
South African media has claimed that a "close relationship" between Hougaard and Steenkamp had caused tensions between her and Pistorius, whom she had been dating for a few months.
Hougaard's agent, Lorinda Voges, said: "Our client will not answer any questions regarding Reeva Steenkemp or Oscar Pistorius at this stage as this is still an ongoing investigation and this whole sad ordeal has got nothing to do with him."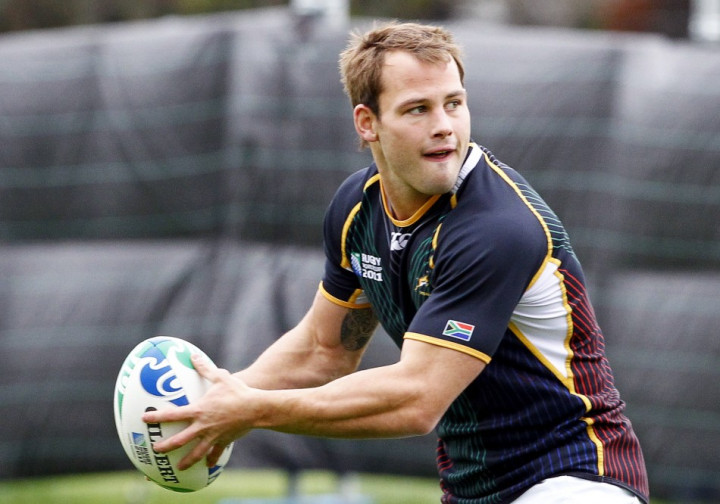 City Press reported that a cricket bat covered in blood was recovered at the home of Pistorius and was considered vital evidence in the investigation. The paper added that police would test Pistorius for steroids after the substance, which is banned, was allegedly found at his home.
Pistorius was arrested after Steenkamp was found dead at his home with four bullet wounds. Police recovered a 9mm pistol.
She had been shot in the head, hand, hip and arm.
June Steenkamp, her mother, said: "Why my little girl? Why did this happen? Why did he do this?
"In the blink of an eye and a single breath, the most beautiful person who ever lived is no longer here."
His coach, Ampie Louw, said: "I pray that we can all, in time, come through this challenging situation following the accident and I am looking forward to the day I can get my boy back on the track.
"I am still in shock following the heartbreaking events and my thoughts and prayers are with both the families involved."