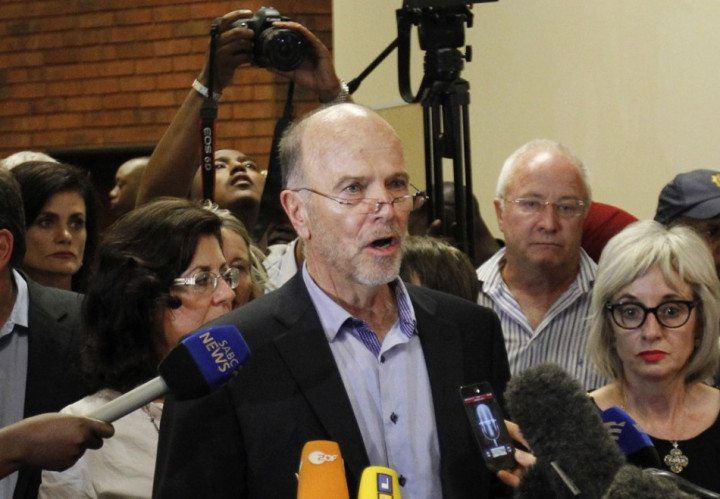 Relatives of fallen Olympic hero Oscar Pistorius have reacted with anger to leaked photpgraphs showing the bloody crime scene where he shot dead his girlfriend, Reeva Steenkamp.
Graphic images were published by Sky News of the alleged murder scene, showing the blood-spattered bathroom in which Steenkamp died in a Valentine's Day shooting.
Police in South Africa say they are baffled about how the pictures - which show bloody footprints - got in to the press.
Disabled athlete Pistorius has taken to shunning the outside world and spends all day indoors, while on bail accused of murder.
Speaking out against the images on the eve of Pistorius's appearance, his uncle, Arnold Pistorius, said: "We were shaken by the graphic images, leaked into the public domain this week, of the accident scene at Oscar's house.
"As a family we fully stand behind Oscar as he prepares to appear in court. We believe in him, love him and will support him every step of the way in what lies ahead.
"It has always been our plea that the legal process be allowed its run its course with integrity. The leaking of evidential material into the public domain, before the court case, does not advance this process."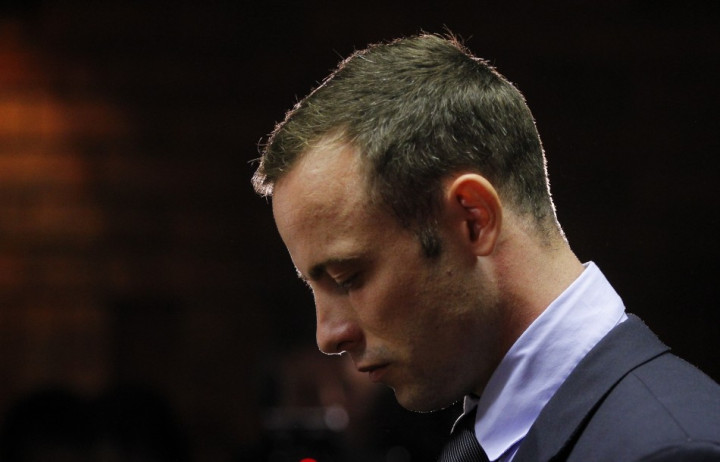 Pistorius is accused of murdering his 29-year-old model girlfriend on Valentine's Day at his home inside a gated community.
The Olympic star - whose relationship with Steenkamp made them the Posh and Becks of South Africa - admits shooting her but denies murder.
He said he thought Steenkamp was an intruder.
Arnold Postorius added: He's got photos [of Steenkamp] in his room, he's got photos all over the place. What can you say if the person you love the most dies and you were the instrument? How would you feel? It's unthinkable."
His coach said Pistorius was not capable of training while awaiting trial.