The father of Reeva Steenkamp has urged then release of the photographs showing the injuries she suffered on the night she was murdered by Oscar Pistorius so the world can see the "pain she must have gone through".
Giving an emotional testimony of the second day of the South African athlete's sentencing on Tuesday (14 June 2016), Barry Steenkamp told the court in Pretoria that he has forgiven Pistorius, 29, for shooting dead his daughter on 14 February 2013, but that he must now "pay for his crime".
Pistorius originally served 10 months of a five-and-a-half-year sentence after being found guilty of the culpable homicide of his girlfriend Steenkamp at his home. The conviction was later upgraded to murder following an appeal by prosecutors.
Mr Steenkamp now believes the photos of his daughter's injuries should be released to the public, and hopes it would prevent similar murders in the future. He said: "A lot of people will disagree with me and think that I'm callous... But what I would like the world to see are the wounds inflicted on to Reeva and the pain she must have gone through, so the world can see this."
Speaking about how it has been difficulty for him and his wife June to forgive Pistorius, Mr Steenkamp told the court: "I don't want to say that he must go to the maximum or whatever it is, but he has to pay for it.
"June has forgiven [him]. She feels it right in her heart to forgive Oscar. But then you must understand by forgiving like that, it still does not exonerate you from the crime that you committed." He added: "She's most probably a bit stronger but she grieves. I hear her at night, I hear her cry, I hear her talking to Reeva, and of course she feels just as much as I do."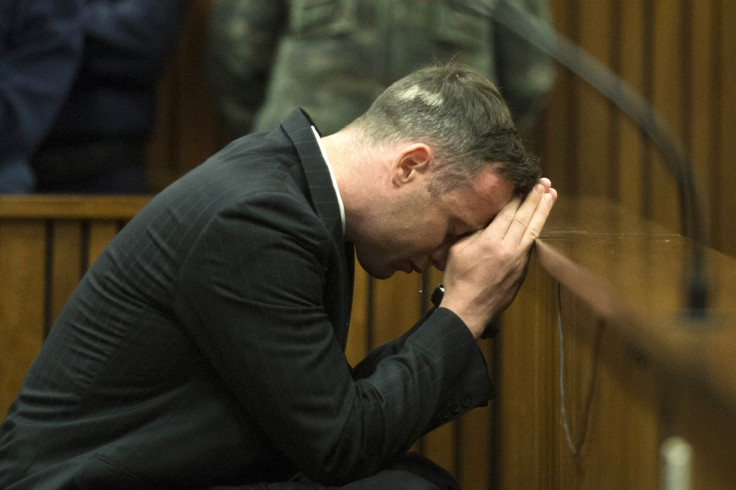 Speaking of the day they heard their daughter had died, the 73-year-old told the court: "I was at work. I got a phone call from June", said Barry Steenkamp. I couldn't really understand what she was so upset about. [she was] Screaming and shouting. At first I thought one of our animals had got killed or something. She said 'Come home immediately, come home'.
"I dropped everything. On my way home I tried to fathom what she had tried to tell me, but then I realised she'd mentioned Reeva. Driving home I realised more and more, Reeva's been killed. It hit me then. It's like it happened yesterday. Thank God we had a friend of us staying at the house. He was trying to comfort June."
Describing the effect his daughter's death have had on the family, he added: "I don't wish that on any human being. It devastates us. I think of Reeva all the time. Our lives changed completely. I can't mix with people any more. I sit on the veranda at 2am which has become a habit and I smoke my cigarettes. It is very difficult to explain when you talk about the incident. I don't wish that on any human being."
He gestured about how he used to prick his arms and hands with needles "to see if I could feel the same amount of pain" as his daughter, who was 29 when she died.
Pistorius faces a minimum 15 years in prison after being convicted of murder, but could have a reduced sentence on account of his disability and time served already in jail.