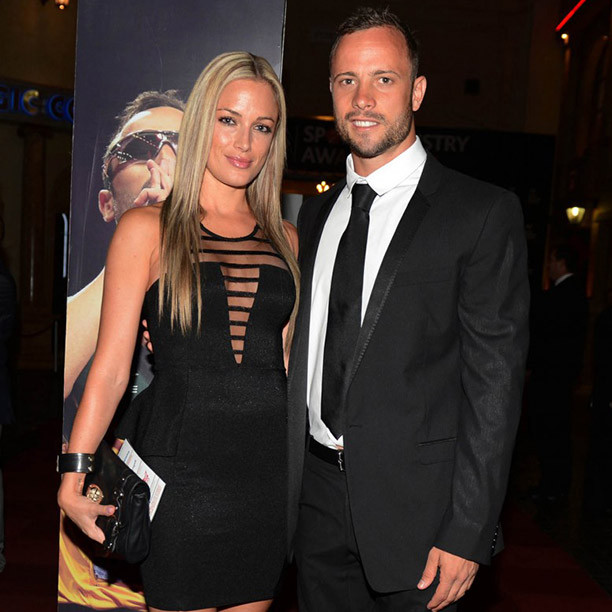 Thirteen assertions that prosecution lawyers intend to use at the Oscar Pistorius murder trial to prove he deliberately killed his girlfriend Reeva Steenkamp have been leaked.
They are set to form the backbone of the prosecution case against the fallen Olympian, who gunned down his model girlfriend at his luxury Pretoria home on Valentine's Day 2013. He has maintained that he opened fire because he believed there was an intruder in his home and was unaware that it was his girlfriend.
Among the leaked prosecution assertions are that Pistorius carried on firing after Steenkamp had screamed, that the couple were heard arguing before the shooting, and that Pistorius' internet usage that night contadicted his claim that they had spent a loving evening together.
Pistorius, 26, denies murdering Steenkamp and claims it was a case of mistaken identity. In a statement released on the first anniversary of her death, he said he was "consumed with sorrow" over the "devastating accident".
Eye Witness News in South Africa published the 13 witness "facts" that state prosecutors will deploy in the murder trial next month.
1. Witnesses heard "talking like fighting" and a woman constantly speaking in a tone that suggested an argument, which stopped after the shots were fired.
2. Two witnesses heard a woman scream before shots were fired.
3. Two other witnesses heard shots and then a woman scream, followed by more shots.
4. Pistorius's online activity at home undermines the picture of a loving couple spending time together. On Valentine's Day.
5. The number of shots, their grouping and their trajectory indicate Pistoritus intended to kill the person behind the closed bathroom door.
6. The position and condition of the gun in the bathroom.
7. Pistorius got a gun and shot through the closed door without finding out who was behind it or whether or not he was in danger.
8. Steenkamp was clothed when she was shot.
9. Steenkamp was standing upright facing the door when she was shot.
10. Steenkamp had something to eat hours before she was killed.
11. The presence of the cellphones in the bathroom militates against a version that Steenkamp innocently went to the toilet at the time.
12. The fact and the way in which Pistorius broke down the toilet door.
13. Pistorius's version "is not reasonably possibly true and it is our case that if rejected by the court the objective facts will prove the murder with direct intent of the deceased".
Pistorius stepped down from athletics in the wake of Steenkamp's death. He also faced a civil case from her bereaved relations.