Oscar Pistorius Trial: Reeva Steenkamp's Dad Wants to Meet Bladerunner and Says: 'I'd Hate to be Him'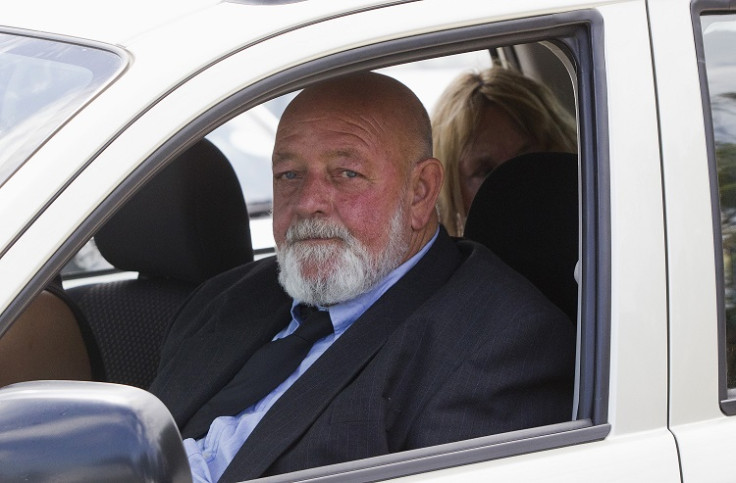 The father of Reeva Steenkamp said he must come to see Oscar Pistorius on trial - even if it risks killing him.
Barry Steenkamp said he wants to meet Pistorius, 27, one-on-one and have a conversation with the man who blasted his daughter to death.
Horse trainer Barry has not attended the murder trial at North Gauteng High Court on medical advice, following a series of strokes.
His health was badly affected by 29-year-old Reeva's death at Pistorius's hands on Valentine's Day last year.
It has meant wife June Steenkamp has sat through gruelling evidence without her husband, supported by other relations.
Barry said: "I've had a stroke and they advised me not to fly, but I want to go. I want to be in court.
"June [his wife] doesn't want me to, but I'm making my own plans to get there," he told the Mirror.
Barry Steenkamp revealed he harbours hopes of meeting Pistorius privately to talk to him because it might be helpful.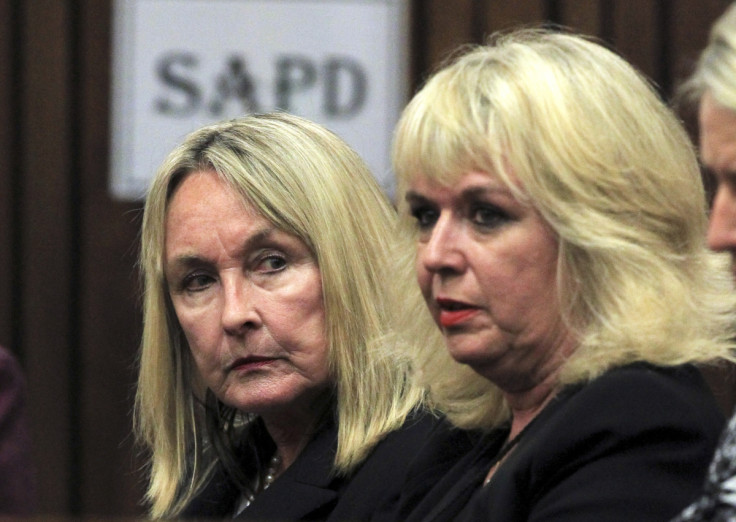 June Steenkamp (left)
Reuters
He said: "I've got my own feelings inside as to what happened, but what I do want to do, is to just to talk to him. I would like to have a chat to him, man to man. Guilty or not guilty, whatever it is. I would like to have a talk, that would help me a lot."
Steenkamp even feels some sympathy for Pistorius amid the situation he is in, with the eyes of the world upon him, saying: "Personally I'd hate to be Oscar Pistorius, the way he must be feeling: fear, worry. I don't wish that on my worst enemy."
Wife June has spoken of how important it is for her to attend the murder trial and sit through hours of gruelling evidence, including gruesome photographs of devastating bullet wounds to Reeva's head.
Speaking after watching Pistorius give evidence all week, June Steenkamp called the fallen track star "a devil" and said she does not care if he is jailed or not because nothing could bring back Reeva.
Pistorius denies murder and claims he mistook Steenkamp for an intruder. The prosecution alleges he killed her following an argument between the couple.
The trial continues.
© Copyright IBTimes 2023. All rights reserved.