Oscar Pistorius Trial: Stroke Risk Barry Steenkamp Not in Court for Health Reasons, Says Reeva's Mum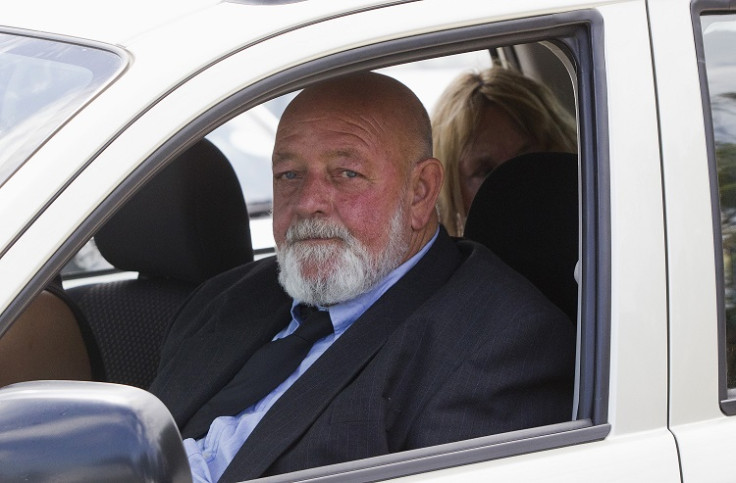 The father of slain model Reeva Steenkamp will not attend the trial of her killer Oscar Pistorius for fear it may trigger another stroke.
That is according to wife June Steenkamp who has attended both days of the trial so far without her husband.
She told ITV News that Barry – who is a horse trainer by trade, had been left "devastated" by his daughter's violent death at the hands of Pistorius on Valentine's Day last year.
He suffered two strokes in the weeks before Pistorius's murder trial began this week at North Gauteng High Court in Pretoria.
June Steenkamp said: "He had a stroke [because] of the stress. He is devastated. He can't deal with it any more. It's just too much for him.
"There's been a build-up and a build-up and he's got medication now to help him, but he could never have been there today. He would probably have collapsed and had another stroke."
The family's lawyer Dup de Bruyn told local press last week about Barry Steenkamp stroke: "It was light. He has recovered reasonably well, but it is a traumatic time."
Reeva Steenkamp was an accomplished horse rider from spending years of her upbringing among her father's trade and once told an interviewer: "The only Barbie [doll] I had growing up was the one which came with a horse."
June Steenkamp has spoken of her fear that the truth about what really happened on the night her daughter was gunned down by Pistorius may not come out at the trial.
© Copyright IBTimes 2023. All rights reserved.