"They love blood. They love action. Not this talky, depressing, philosophical bulls**t."
So says Riggan Thompson (Michael Keaton) in Birdman, the film which despite such reservations managed to pull off a huge shock at the 87<sup>th Academy Awards by beating Boyhood to best picture. Boyhood had been the big winner in the awards shows building up to the Oscars, and whilst there was evidence that Birdman was gaining ground, the fact that it managed to pull off the double here of best film and best director is still a massive surprise.
Not since when Brokeback Mountain lost out to Crash in 2005 has the favourite film going into the ceremony not won the best picture gong. And there are many reasons why people doubted Birdman would scoop the top prize.
For one, it's a comedy, a genre Academy voters have notoriously dismissed in the past. Not since Annie Hall in 1977 has a comedy won the best picture prize. There were also fears that the film's lucid long-take style might have been too strange for voters' tastes.
It is a bizarre, electrifying film, full of terrific performances from the likes of Michael Keaton, Emma Stone and Edward Norton. And kudos must be given to the film's director Alejandro González Iñárritu for how he uses the film's seamless long-take and constantly moving camera to give the picture its strange, dreamlike quality.
But whilst Birdman dazzles upon first impressions, it withers under close scrutiny. Its critique of Hollywood and celebrity is shallow rather than scathing. And there is a vacuous, navel-gazing attitude throughout that never resonates with the viewer on an emotional level.
Really this year's Oscars is a reversal of last year's ceremony, where the style of Gravity (another film from a Mexican director in Alfonso Cuarón) was beaten by the substance of 12 Years a Slave.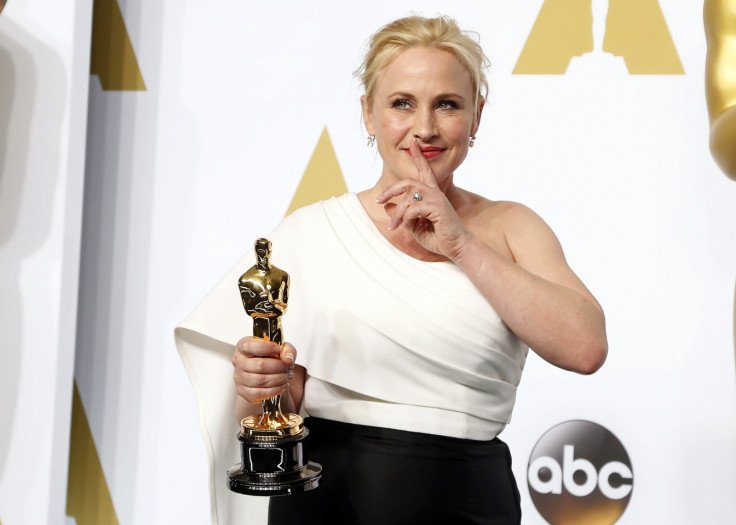 If Birdman is the big winner of the night, then Boyhood is the big loser. Both the film and its director Richard Linklater had triumphed at the Golden Globes and the Baftas. But it wasn't enough to stop the film from going home with only one prize, that of best supporting actress for Patricia Arquette.
Shot over a period of 12 years in what one of the movie's actors Ethan Hawke referred to as "time-lapse photography of a human being," the film's remarkable achievement is that Mason's (Ellar Coltrane) adolescent journey from the age of six to 18 in the film is so harmonious and refreshingly simple.
This is rich, humanistic storytelling about the joys of life and the inexorable passage of time; an independent movie of colossal ambition that was head and shoulders above every other contender this year.
But if anything, this was a result that Oscars organisers needed, spicing up an awards night that was looking desperately drab and predictable. Just as was expected, the four major acting gongs went to Eddie Redmayne, Julianne Moore, Patricia Arquette and JK Simmons.
And whilst Neil Patrick Harris tried to make his mark on proceedings as first-time host, boldly strutting out on stage in just his underwear as a tribute to Birdman's Michael Keaton, there were no moments that truly set the internet ablaze, such as when last year's host Ellen DeGeneres dished out pizza to the stars and orchestrated the most retweeted selfie of all time.
This is why these ceremonies exist. Not so that great films can be honoured (they rarely are) but so that we, the ordinary viewer, can see a glimpse into the deeply insular and self-congratulatory showbiz world of Hollywood.
When it comes to picking a film about life or a film about stardom, is it any wonder they turned their backs on reality? To borrow another quote from Birdman, "popularity is the sluttier cousin of prestige". Birdman can have its moment of glory. Boyhood is the film that will stand the test of time.