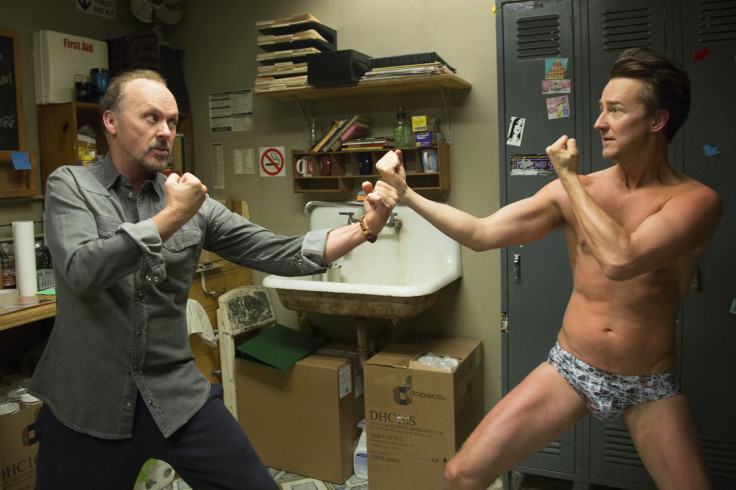 Boyhood is an epic feat of ambition; a delicate and poignant story starring a young boy we see grow up before our eyes. Filmed over the course of 12 years, it is an unlikely film that had every chance of failing but which succeeded to an incredible degree. But it is not funny.
Alejandro G Iñárritu's Birdman is. Whether or not a film is funny should not factor into a film's Oscar chances but Birdman is a comedy and that is a genre which has been sorely overlooked for far too long.
To find the last out-and-out comedy that took home the best picture prize, you have to go back 37 years to Annie Hall's win in 1978. Since then, laughs have been sorely lacking on the winners list and comedy has been given mere scraps in the acting categories.
In recent years, Melissa McCarthy was nominated for her star-making performance in Bridesmaids and Robert Downey Jr was up for an award for his inflammatory performance in Tropic Thunder but neither ever stood much of a chance.
Birdman's stars Michael Keaton and Edward Norton were both nominated for their comedic performances – Keaton's imbuing more nuance of character, Norton a comic scene-stealer.
Emma Stone was also nominated, but for a more serious but nonetheless impressive performance. All three fell short, but would have felt vindicated by the film's big win to close the show.
Side by side, Boyhood and Birdman could not be more different. Both are intelligent and ambitious but Iñárritu's story of an actor scrambling for relevance was a boisterous tale of ego, while Richard Linklater's opus was a more thoughtful and painterly portrait of life.
Comedy keeps the cinemas full
Comedy has been a crux of cinema since its origin and it is one of few genres to have remained popular the world over for well over a century. Other genres and sub-genres (horror, action, superhero, biopics and many others) have had their boom periods – but comedy has always and will always endure.
Making people laugh is a staple of cinema but awards shows have always been disproportionately enamoured with the kinds of serious dramas that have always dominated the best picture category.
Hybrid comedies have done well in the past - Shakespeare In Love and Forrest Gump, for example – but for each of those, there are many more omissions. The Coen brothers' Fargo and The Big Lebowski, Pixar's Toy Story, Charlie Kaufman biopic Man On The Moon, Eternal Sunshine Of The Spotless Mind and Harold Ramis's Groundhog Day are just a handful.
Which is the better film out of Boyhood and Birdman will prove a divisive question but the answer is not relevant to my argument.
The reason why Birdman's win is important is not because the film is necessarily better but because of what it represents: an Academy more open to comedy and more open to the fun and good spirit Hollywood was built on.