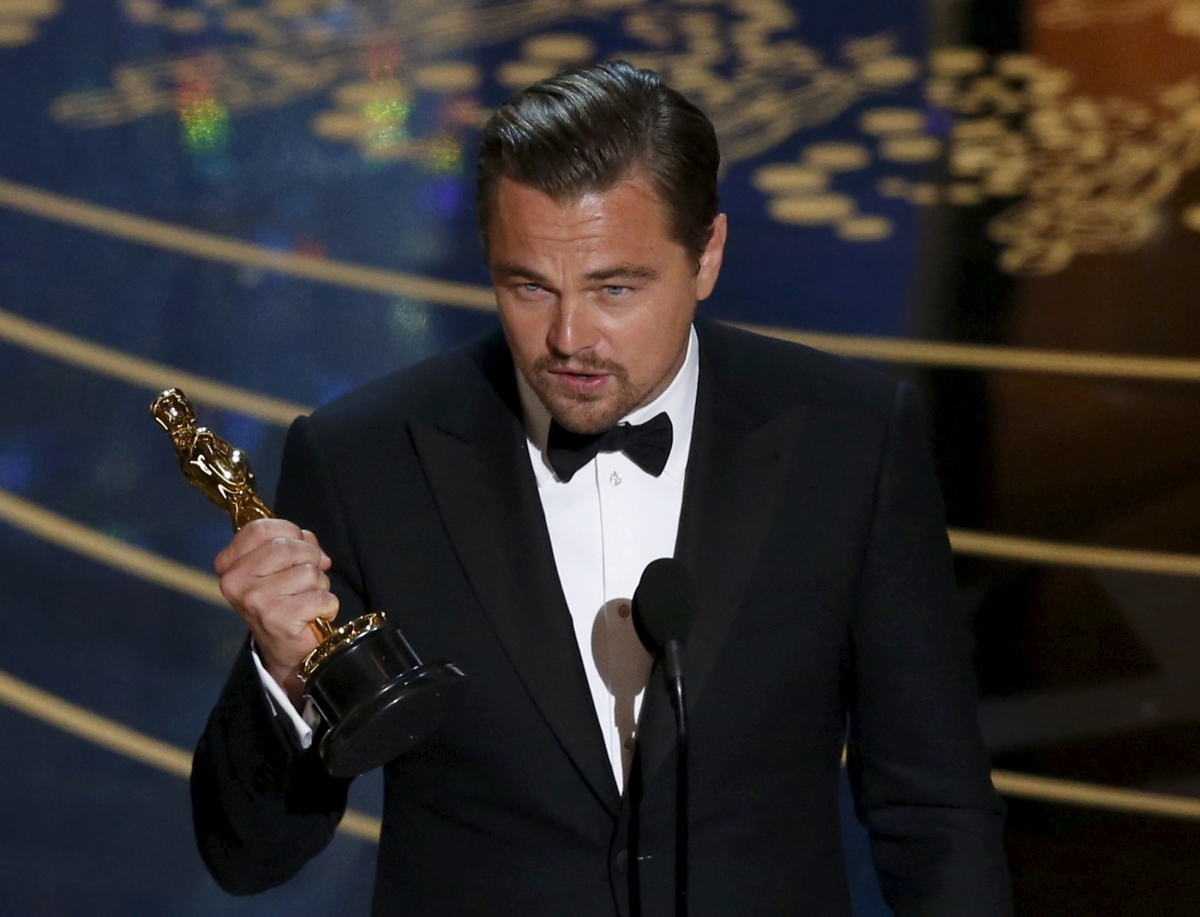 When Philip Seymour Hoffman won the Best Actor Oscar for his lead role in Capote, Heath Ledger is alleged to have remarked: "I thought it was for the best acting, not the most acting".
Such a cracker of a line was almost certainly not said by the late Australian actor, but there is no doubt a truth that rings to such a remark about how performances for the screen can be judged.
Never has this been clearer than the 2016 Academy Awards, where after four times previously walking away empty handed as an actor, and years of countless ridicule on social media, Leonardo DiCaprio has finally won an Oscar for his role as fur trapper Hugh Glass in Alejandro González Iñárritu's epic revenge-western The Revenant.
The movie, a shallow and bloated odyssey into the early colonisation of America, has long been a major subject of discussion amongst filmgoers, not least for the immense trials and tribulations the actors went through in making the picture. From eating raw bison liver to suffering the freezing rain and cold to a spectacularly faked bear attack, there can be no doubt that DiCaprio took the notion of "suffering for your art" to the extreme.
But just because the 41-year-old has been put through the wringer, is the golden statuette truly deserved? Aside from the physical rigours endured on screen, DiCaprio's Hugh Glass is woefully one note, with a threadbare relationship with his half-American Indian son and a thirst for revenge against Tom Hardy's John Fitzgerald that is never interestingly explored.
Rewarding DiCaprio for The Revenant is to completely misunderstand why he has been one of the most exciting actors to watch for the past 20 or so years, a leading man in the mould of Robert DeNiro or Al Pacino who has never let his stardom interfere with the deep commitment and fierce intelligence he has dedicated to every film he has starred in.
It was a travesty when two years ago he was snubbed for his volcanic performance in The Wolf of Wall Street, a turn that captured the deluded greed, megalomania and general contemptuousness of Jordan Belfort with such ferocious spirit that you couldn't help but be swept up under his hypnotic spell.
His greatest ever performance saw him not even nominated for an Oscar, that of his turn of Jay Gatsby in Baz Luhrmann's ersatz adaptation of the famed F Scott Fitzgerald novel The Great Gatsby. In the perfect melding of role and performance, DiCaprio dazzles as the enigmatic lead whose surface charm and charisma as a Long Island playboy shelters both his childish naivety and deep insecurity over his humble upbringing.
By far DiCaprio's most personal film; a man who has never forgotten his rough roots growing up in the working class Los Angeles suburb of Echo Park, and yet has spent the second half of his life surrounded by yachts and supermodels; his performance provides a beautiful beating heart to the superficial spectacle Luhrmann otherwise revels in.
Being overlooked in these cases, plus many others, is the likely reason why he has won this time around. It was "Leo's time" as so many have remarked in the build up the ceremony; after many years of hard work in the industry the Academy had to finally reward him for his efforts. But only marathon runners should be rewarded for their endurance, not actors.
The Revenant was the perfect vehicle for DiCaprio to win his first Oscar, and with that monkey off his back you'd hope he'll continue to pick the wide-ranging, interesting roles that made him such an exceptional star in the first place. But how serious can you take the Oscars, when they continue to reward actors for effort over talent?