Three US Marine Corps MV-22 Osprey aircraft have arrived at an air base in Japan's northernmost Hokkaido Island on Wednesday (16 August) to take part in on-going joint military exercises involving both countries. It comes close on the heels of US B-1B bombers conducting air drills with Japanese forces.
The tilt-rotor aircraft left the US air base in Iwakuni in western Japan to Misawa Air Base in Hokkaido, brushing off concerns by local residents and the government, given the aircraft's record of fatal crashes in recent times.
The 18-day live-fire exercises include rocket artillery drills, involving nearly 3,500 troops from both the countries.
The exercises will run through 28 August and are part of Northern Viper 17 – the largest-scale military drill to be held between Japan and the US, Reuters reported.
It is also reported to be the first time both sides are holding exercises in Hokkaido Island. Training together on unfamiliar ground is also apparently an effort to strengthen ties between Tokyo and Washington.
The joint drills between US Marines and the Japan Ground Self-Defense Force (JGSDF) began last week, but without Ospreys. It was because the Shinzo Abe government had asked the US military to ground all Ospreys following a fatal crash involving one of its tilt-rotor aircraft off the coast of Australia on 6 August.
The incident took place during an exercise, leaving three personnel on board missing and presumed dead.
However, Japan's Defence Ministry allowed the US to resume flying the Ospreys last week and on Tuesday (15 August) announced that the aircraft would join the drills from Friday, Japan's NHK broadcaster reported.
The incident involving the Osprey is the latest to come under criticism by Japanese residents in the island of Okinawa, who have been concerned with accidents linked to the US bases.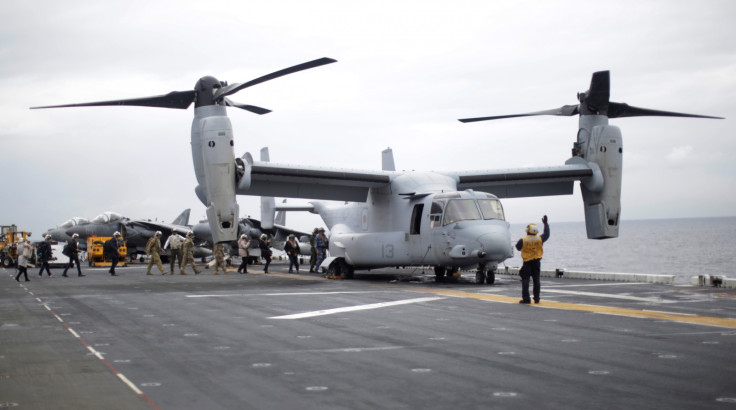 The Osprey, which has both vertical takeoff and landing capabilities, is designed to takeoff like a helicopter and rotate its propellers to fly like a plane.
It has suffered a series of accidents in other parts of the world and the aircraft is reported to be abhorred, especially in Okinawa, due to its poor safety record.
Although the current drills come amid simmering tensions in the Korean peninsula over North Korea's threat to strike the Pacific Island of Guam, it is reported to not be related to the latest situation.
However, the Japanese government is reported to be planning to hold military exercises in nine of its prefectures on Thursday (17 August) to prepare itself against any unexpected missile launch from North Korea.
Tokyo said it wanted to check its national alert system in the event that Pyongyang fires missiles in waters off Guam as the country had earlier threatened to strike by mid-August. However, Kim Jong-un said on Tuesday that he decided to put his plan on hold to wait and watch US' response.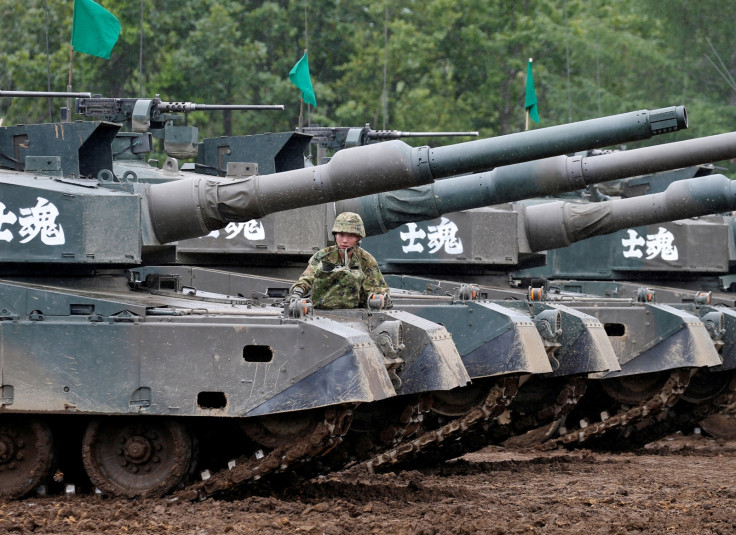 If the reclusive state fires missiles, it is thought that they will fly over the Japanese prefectures of Shimane, Hiroshima and Kochi, according to Sputnik news.
Apart from these three prefectures, Japan will also conduct drills in six other neighbouring prefectures – Torroti, Okayama, Tokushima, Kagawa, Yamaguchi and Ehime.