Otto the octopus uses her psychic powers to predict the referendum result
Otto follows in the glorious footsteps of Paul, the World Cup-predicting octopus.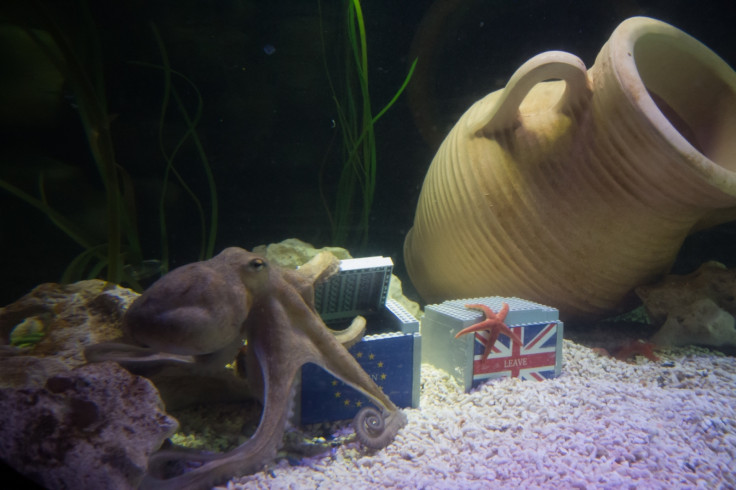 Whether you think the EU has its suckers on Britain or we're happy in an eight-legged European embrace, the referendum is one the biggest events to take this country in some time. If you're sweating over the result of Thursday's vote, look away from the polls, Otto the Octopus is here to tell you the future.
In her tank at SeaLife Manchester, Otto was given a choice between two Lego blocks – one saying Remain and the other saying Leave. In an earlier video, one of the aquarium's starfish is seen slowly revealing the boxes behind its prickly leg.
According to the aquarium, Otto's tentacles quickly and decisively wrapped around the remain block – casting Otto's vote for the UK's big decision. Otto follows in the numerous footsteps of Paul the Octopus who gained world-wide fame for accurately predicting a number of the matches in the 2010 World Cup.
These are not Otto's first predictions – the octopus having tried to guess the outcomes of England's Euro 2016 group games. Otto thought Russia would beat England, England would beat Wales and England would beat Slovakia. So one out of three.
Maybe don't place your bets just yet.
© Copyright IBTimes 2023. All rights reserved.