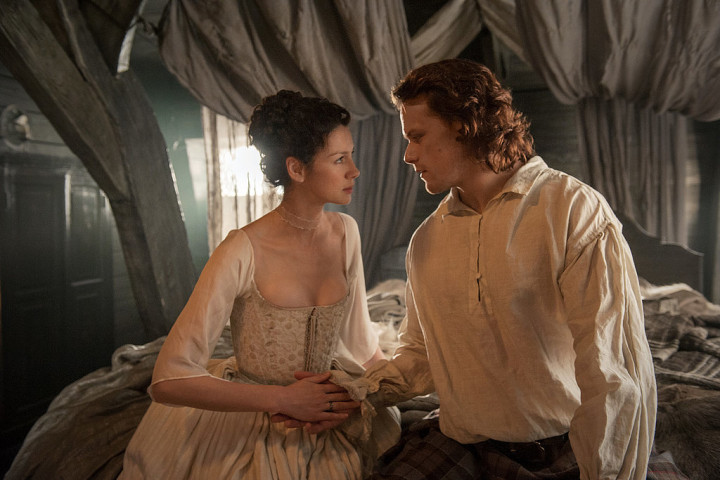 Outlander stars Caitriona Balfe and Sam Heughan wrapped filming the second half of the hit Starz series a few weeks ago.
The actors talked about what to expect when the show returns for the 2nd half of its episodes, and teased a tough onscreen moment ahead.
Balfe told Pop Sugar: "Any changes involved have been amazing. We shot right up until about a month ago, so I was still in Scotland, where you left me, up until the end of September."
She continued, "Probably in the same clothes! But it's just been really nice since we've come back. Obviously a show like this opens more doors and creates more opportunities, which is amazing, but other than that, I still hang out with my friends and do my thing."
Outlander's mid-season finale aired in September, and the series will return for its remaining episodes on April 4, which is a long way ahead and fans aren't too happy about it.
"I don't know why they did that to them," Caitriona joked.
"It was very mean!" Still, she hinted that waiting can be the best part. "A lot of shows are doing [split seasons] now, and it also gave us a chance to finish filming, because that was also a big thing," she explained. "It's great. Now [fans] have something really fun to look forward to."
When asked about upcoming episodes, the hit couple talked about one of the toughest scenes they had to film for the second half of season one. The pair were required to row a boat together and found they didn't have a particular talent for it.
"The boat was tough," Sam Heughan said. "We're not very good at rowing." Caitriona clarified: "Sam's a terrible rower."
Here is a promo of what to expect when the series returns in April.