The penultimate episode of Outlander season 1 airs this Saturday (16 May) and it reportedly features one of the most shocking and disturbing scenes ever to have aired on television.
According to the official synopsis for the upcoming episode titled, Wentworth Prison; Claire and the Highlanders work on a plan to rescue Jamie. At Wentworth Prison, Jamie's execution day approaches, but an unsettling visit from Black Jack causes Jamie to realise a fate exists that is worse than his death sentence.
"The last two episodes really go to some dark places, some deep psychological places," showrunner Ron Moore told Zap2it.
"Going into the project, we all knew that's going to be a big deal and we have to really figure out how we're going to handle that. It took a lot of work. I'm very proud of the actors, who were fearless in their performances and they worked well with the director."
An E! News report warns fans to brace themselves for what seems to be a scene that has never been portrayed in the history of television.
As per the report, the episode will air "the ugliest scene ever on TV," which will then be followed by "the most beautiful scene ever on TV".
What happens to Jamie? [Warning: spoiler ahead]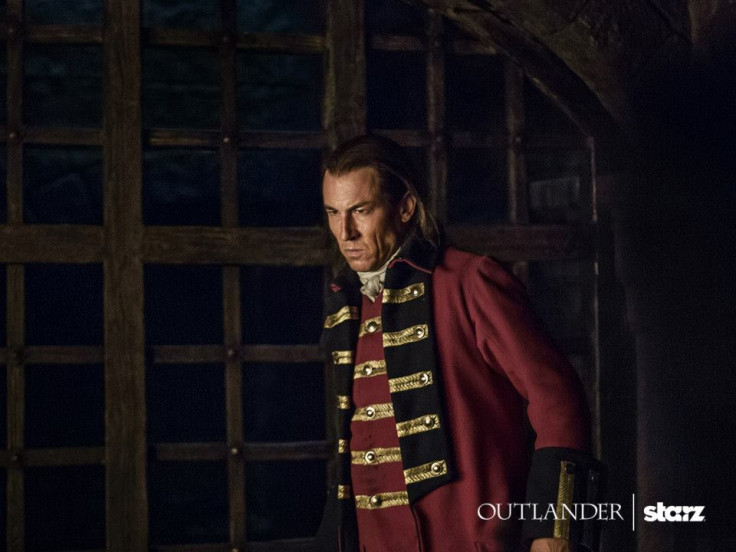 Here's brief description leading up to the shocking scene, as per the book:
Claire sneaks in to Wentworth Prison and finds Jamie in a terribly bruised and bloody shape. She can't get him out before Randall shows up. To save Claire, Jamie agrees to let Randall rape him. What follows is a brutal sexual assault on Jamie by Black Jack Randall.
Meanwhile, filming for season 2 of Outlander is underway with reports stating that a teaser/ footage of the next season will be shown at the upcoming San Diego Comic-Con (SDCC) in July. Starz is reportedly holding a grand Outlander event at the SDCC where the makers might also announce new cast members.
Outlander season 1 episode 15 'Wentworth Prison' airs this Saturday at 9pm EST on Starz.
Click here or here to watch the episode via live stream online.