Outlander episode 12 titled Lallybroch, airs on 25 April and fans will see a homecoming of sorts for Jamie Fraser. However, it is not going to be a pleasant one.
According to the upcoming episode's official synopsis, "Claire and Jamie are reunited and head to his family home, where old animosities between Jamie and his sister, Jenny, are rekindled."
It appears in Jamie's absence Jenny and her husband have taken over the running of the estate and while the reason behind the conflict is unclear, the episode's promo video (below) shows a bit of tension between the siblings.
Very little is known about Jenny (Laura Donnelly). In the first episode of the series we learn Black Jack Randall (Tobias Menzies) raped her when British troops arrived at Lallybroch, reports Latin Post.
As per Cartermatt, fans can expect to see plenty of flashbacks to various times in Jamie's past, during the episode. "Be prepared for a shocking end to the episode that changes the stakes for all of the characters moving into the final four episodes of the season," states the website.
Outlander season 2 update
Meanwhile, filming for season 2 of Outlander has reportedly begun. The cast and crew will be filming the next season on new locations in Scotland and France.
Executive producer Ron Moore previously stated that they are going to try to film in Scotland as much as possible, but revealed that Prague may have to double as 18th century Paris, reports Hypable.
Actor Sam Heughan, who plays Jamie Fraser, tweeted earlier in the week: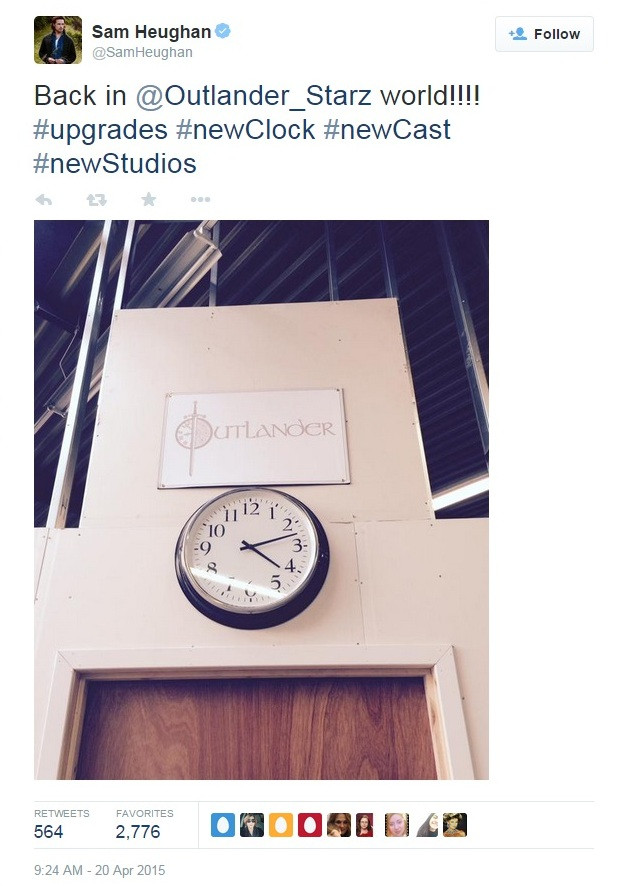 Filming is expected to last roughly nine months. Season 2 is slated to premiere in spring 2016.
Fans of Outlander - series and the books - are really looking forward to new cast members in season 2. Adult Roger, Brianna, Lord John Grey, young Fergus, and Bonnie Prince Charlie are at the top of most fans' casting wishlist.
According to Hypable, we might get a look at these new characters in costume and a taste of footage at San Diego Comic-Con, which is to be held between 9 July and 12 July 2015.
"The Outlander official website, social media, and Starz have been promoting a contest for an all expenses paid Outlander-themed fan trip to Comic-Con. It's unlikely that they'd go through all that trouble unless Outlander was looking to make a big Comic-Con splash," states the website.
Outlander season 1 episode 12 Lallybroch airs this Saturday at 9pm EST on Starz.