A viral video showing a ruthless man beating a toddler with a stroller after the child fell off to the ground has sparked outrage in Saudi Arabia, where the incident took place.
It was not clear when the incident happened, but the location was reported to be Al-Rashed mall in Al-Khobar city in the Eastern Province.
The brief video showed the man hitting the child with the stroller as shocked onlookers began gathering around him. In an apparent effort to escape the gazing eyes, the man pulled the child off the ground and carried him away.
People who watched the video posted on YouTube strongly condemned the man's act, with some calling for strict punishment. Many others expressed surprise at the heartlessness of the man towards the child.
"God kill him and curse him and do not bless him and show no mercy," the translation of one comment posted on YouTube read.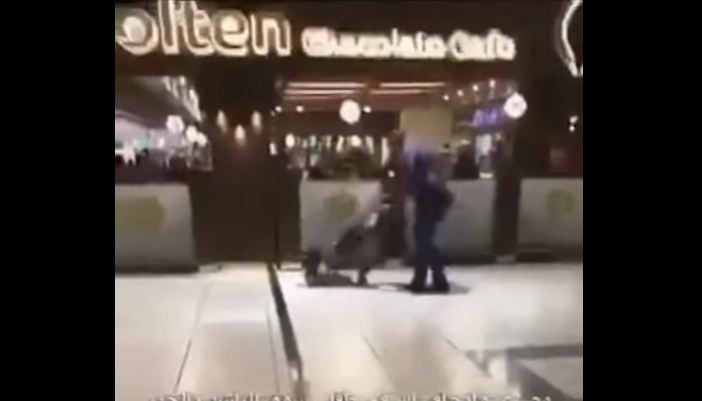 "I have a government that will answer you on your face," read another comment targeted at the man.
Another user wrote: "The animal is more merciful than you."
Meanwhile, the Kingdom's Ministry of Labor and Social Development has instructed the police to identify and locate the man in the video, suspected to be the victim's father. They have urged residents with information to contact the police and help identify the man.
"Laws apply against anyone who harms or jeopardises the safety of a child," the ministry's spokesperson Khaled Aba Al-Khail wrote on Twitter, according to Al Arabiya news.
Prince Ahmad bin Fhad, the deputy governor of the Eastern Province, has already directed security forces in the region to quickly detain the man and transfer him to the public prosecution's office for interrogation.