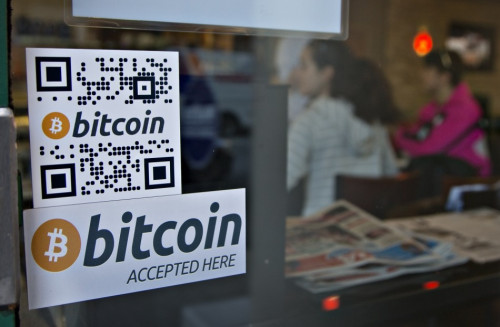 US-based Overstock.com has become the first major online retailer to accept digital currency bitcoin as a form of payment.
The company struck a deal with Coinbase to process bitcoin payments on its site.
"Customers can shop at the Overstock.com website for any of the over 1 million products available, including furniture, rugs, electronics and jewellery. Once items are selected and placed in the customer's shopping cart, bitcoin is a payment choice along with Visa, MasterCard and PayPal," the company said in a statement.
"Digital currency will be an important part of the future and Overstock is excited to be the first major online shopping retailer to accept it," Overstock.com CEO Patrick Byrne said.
"As one who believes in limited government, this attracts me because it is a form of money that no government mandarin can will into existence."
In December, Byrne hinted that his company would move quickly to adopt the method of payment.
"We believe that bitcoin is nearing a tipping point for broad consumer adoption, and we couldn't be more thrilled to be working with the team at Overstock.com to help make that a reality,' said Fred Ehrsam, co-founder of Coinbase.
A number of online retailers have accepted payments in the cryptocurrency in 2013. However, they are very small in size or scope compared to Overstock.com.
Highly Volatile
Bitcoin was launched in 2008 and is traded within a global network of computers. They can be transferred without going through banks or clearing houses, reducing fees involved in the services significantly.
The virtual currency exists as software and is not backed by any country or banking authority.
Its value peaked at $1,250 in November 2013, but then plummeted to as low as $640 after China's central bank barred the country's banks and third-party payment processors from dealing in bitcoin.
Bitcoin value has crossed $1,000 mark again as popular businesses announced that they will accept the cryptocurrency for payments.
Earlier, popular social gaming firm Zynga said it would start accepting bitcoin as a payment option, making it one of the significant firms to accept the virtual currency.
Bitcoin is currently trading at $908.09 on MTGox, one of the largest bitcoin exchanges.