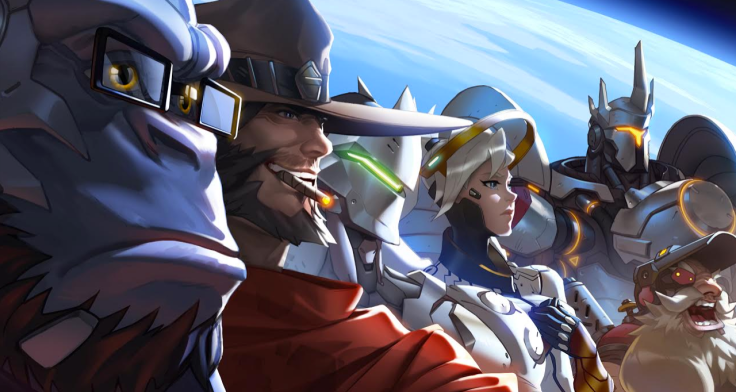 Overwatch's ranked Competitive Play mode has been a long-time coming. It has been in the works since before the game launched in late May, with developer Blizzard working around the clock to get it up and running this summer.
Competitive Play launches today on PC and sometime next week on PS4 and Xbox One. The mode, which has been a long-time coming, will allow top players to better test their mettle in the hero-based first person shooter.
Blizzard confirmed the launch in a post on Battle.net, saying about the staggered release: "We know this isn't an ideal way to deliver new content, so we're going to continue to refine our patching processes over the next few months in an effort to sync up our release dates across platforms as closely possible.
"Although our Battle.net client will always allow us to be more agile on PC, we hope to reach a point where we can release major updates on PC, Xbox One, and PlayStation 4 simultaneously."
What is Competitive Play?
Once a player has hit level 25 they will be able to access the mode, which starts with 10 placement matches to establish the player's initial skill level (between a lowest ranking of 1 and a high of 100). The rating goes up or down depending on results and performances and it also helps determine the level of player you'll be put up against.
Competitive Play is only a timed feature, however, arriving in seasonal time-frames – of which Blizzard has planned four lasting two and half months each. This summer season will be slightly shorter however, because it arrives after the early-June start date they had planned. So, this season will last one and a half months and end on 18 August. The autumn season will start two weeks later on 1 September. There will be a two week break between each of these seasons, during which skill rankings are reset.
How it effects game modes
Competitive Play brings in new structures and rule-sets for the game's existing game modes, and a sudden death mode that will decide tied games. During sudden death, teams are randomly placed on attack and defence and most play a single, shorter round of the game type played over just the first capture objective. Successfully capturing or defending the point achieves victory. This feature will only be active during this first summer season and replaced with a better system when the mode returns.
Control maps are now best-of-five rather than best-of-three, while Escort and Hybrid maps offer points for captures and checkpoints reached with teams swapping attacking and defensive roles over two rounds. If there's a tie after this and neither team has taken the payload to its destination, the winner will be decided by who pushed the cargo closest to the goal. If neither team has taken the first objective, then the match enters sudden death.
Assault maps meanwhile involve teams playing one match on offensive, then defence. If there's a tie after two rounds there are two further rounds, but with only the remaining time left on the clock when they were last on the offensive – with a minimum of two minutes, boosted to that if a team's remaining time is less. If either team runs out of time, the winner is decided by the highest score. If it's still tied, the game enters sudden death.
What rewards will be on offer?
Completing the ten placement matches rewards the player with a new player icon and spray introduced by Blizzard specifically, and only, for that season. Winning a ranked match rewards the player with a ranked point, which can be spent on special items - such as golden versions of weapons.
If a player is ever among the top 500 players in Competitive Play, a special icon will be displayed under their hero portrait. If they're in the top 500 by the end of the season they get a special animated spray.
For all the latest video game news follow us on Twitter @IBTGamesUK.