Shigeru Miyamoto explains why Nintendo is so secretive about its upcoming NX console
While Nintendo's rival console makers have revealed details about their own new hardware, the NX still remains shrouded in mystery.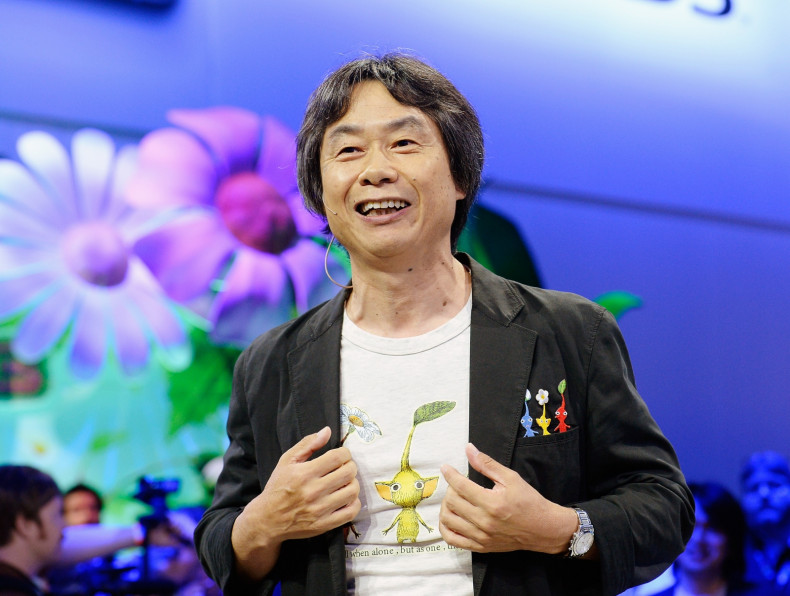 In March 2015, Nintendo first announced that its upcoming gaming platform, codenamed the NX, would be built around "a brand-new concept". While rival console makers Microsoft and Sony have revealed details about their own new hardware since then - the Xbox One S, Xbox Scorpio and PlayStation Neo - Nintendo's next major home console still remains shrouded in mystery.
Given that the NX is set to release in less than a year, most gamers expected to get some inkling about the device at E3 2016, even though the Japanese gaming giant previously said the device would be a no-show at the event.
However, legendary developer Shigeru Miyamoto has revealed that Nintendo's decision to keep mum on the upcoming device is actually a strategic one because of a new "idea that they are working on".
"In terms of NX, there's an idea that we're working on," Miyamoto said in an interview with the Associated Press through a Japanese translator. "That's why we can't share anything at this point, and I don't want to comment on the other companies. If it was just a matter of following advancements in technology, things would be coming out a lot quicker."
Known for experimenting with new gaming experiences like motion controls, dual screens and stylus control, Nintendo's next innovative console has already sparked several theories about what the "new idea" could potentially be. While some have theorised that the NX could be a hybrid mobile and home console, others have speculated whether the company would venture into virtual reality or make use of cartridges instead of discs.
Earlier this month, Nintendo of America's president and CEO Reggie Fils-Aime said that the new console would focus more on producing interesting games for the console rather than hardware specs.
"For us, it's not about specs, it's not about teraflops, it's not about the horsepower of a particular system. For us, it's about the content," Fils-Aime told Bloomberg. We're focused on bringing our best entertainment to both the Wii U as well as the NX in the future. So for us, whatever Microsoft and Sony are doing in terms of talking about new systems, that's for them to fight out in that red ocean."
Last week, Wedbush Securities analyst Michael Pachter predicted that the Nintendo NX will miss its expected March 2017 launch date, saying that the company would have officially revealed the hardware by now if it was going to be ready by then. However, he said Nintendo could still meet its deadline if it decides to unveil the device by August or September.
In April, Nintendo announced that its highly-anticipated upcoming game, The Legend of Zelda: Breath of the Wild would be delayed again to release simultaneously on the Wii U and the NX console next year.
The Nintendo NX is expected to release in March 2017.