Ozzy Osbourne appears to have backtracked on his sex addiction admission. After receiving therapy for his vice, the Black Sabbath rocker now denies having a problem.
In August 2016, reports claimed the 68-year-old was cheating on wife Sharon Osbourne with celebrity hairdresser Michelle Pugh. Shortly after, Osbourne released a statement revealing he had battled sex addiction for six years.
Now addressing his private life in an interview with The Times, Osbourne said: "I'm in a f*****g rock band, aren't I? There have always been groupies. I just got caught, didn't I? It was a bump in the road. I bet your marriage has bumps in the road. In any marriage you grow apart if you don't spend enough time together, and that was part of the problem. I don't think I'm a f*****g sex addict."
Osbourne was said to have temporarily separated from Sharon, his wife of 35 years, but he insists their marriage is back on track, adding: "Things are fine now. She [Sharon] was just here for the weekend. She'd be with me now, but she's got more f*****g work than I have. She's unstoppable."
However, it seems the British rocker struggles with Sharon's hectic work schedule, which includes appearing on The X Factor and her daily US talk show The Talk. Osbourne admitted: "Sharon is a workaholic and that's great. But if she comes home from X Factor and wants to go to bed, what the f*** am I supposed to do?"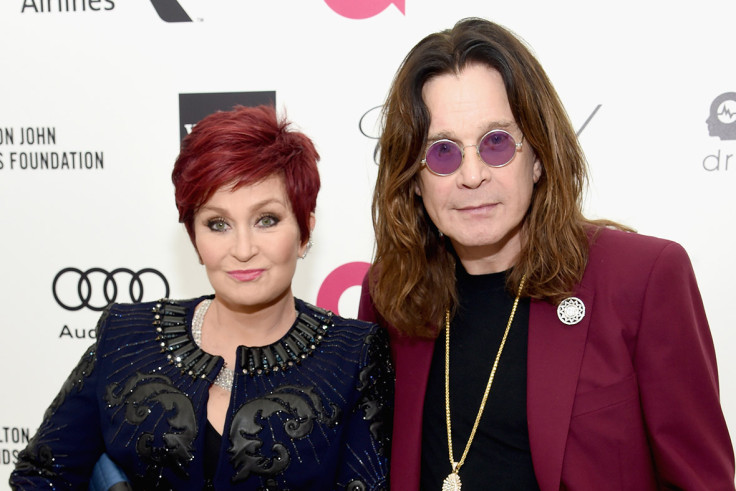 After his infidelity was revealed, Osbourne stated he would be attend therapy sessions to overcome his sex addiction and said he was "grateful" to have his "incredible" wife Sharon supporting him. The TV star later opened up about their marital issues in an interview with The Sunday Times and stated: "The s**t that's been going on with my husband recently, it's been going on for about five years but people are talking about it now. We've survived everything, drink, drugs and now it's women."
Black Sabbath are wrapping up their last tour together, The End Tour, before splitting for good and headlined London's O2 Arena on 29 January. The band are also mourning the death of their keyboardist Geoff Nicholls, who died on 28 January after a battle with lung cancer. Paying tribute to his late bandmate, Osbourne tweeted: "Geoff Nicholls was a great friend of mine for a long time. He will be greatly missed. I'm very saddened at the news."