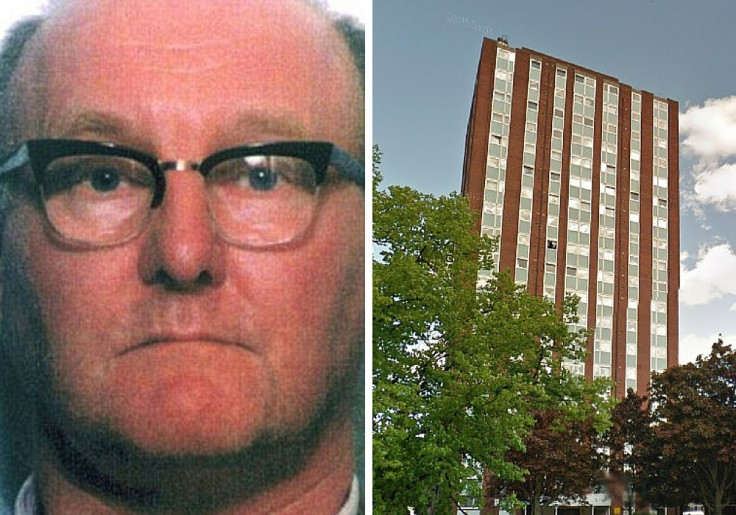 A convicted child rapist who was once labelled the 'most evil man in Britain' has been given a council flat next to a primary school in London. Paedophile Roger Gleaves, 84, received a 15-year sentence in 1998 after being convicted of raping two 14-year-old boys.
The two children he attacked were both vulnerable with one having learning difficulties and the other boy suffering with a psychiatric condition. He had once posed as vicar and a social worker, calling himself the 'Bishop of Medway'.
Now he lives in a flat next to a nursery and an adventure playground in north London. Back in 1998, Judge Giles Forrester at the Old Bailey said that the evidence led him to believe Gleaves had set about to gain the confidence of the children and their families so they trusted him.
He was convicted of rape, attempted rape, incitement of one boy to rape another, and three counts of indecent assault. A Sun news reporter approached Gleaves who told them: "Mind your own f****** business. If I was going to do anything it would have happened by now."
Campaigner Chris Wittwer, who tracks paedophiles who have been freed, told the Daily Mail that more needs to be done to ensure that paedophiles are homed away from schools. He said: "We hear it all the time, offenders released to live near primary schools, play parks, estates full of children.
"The authorities are meant to rehouse these type of offenders sensitively but that does not happen in most cases. Most are moved back to the area that they offend in, meaning they reside in close proximity to the victims.
"Schools are not alerted when an offender moves close to a school either, leaving the most vulnerable in society at risk. It's something the government agencies have been doing for a very long time, without anyone to answer to."
A Haringey Council spokesman said: "Decisions about the housing of violent and sexual offenders are made by the prison service, probation and local authority in close liaison with police who have strict procedures for monitoring such offenders based on risk assessments.
"This includes requirements for such offenders to regularly attend local police stations. The individual concerned has been moved out of Haringey."