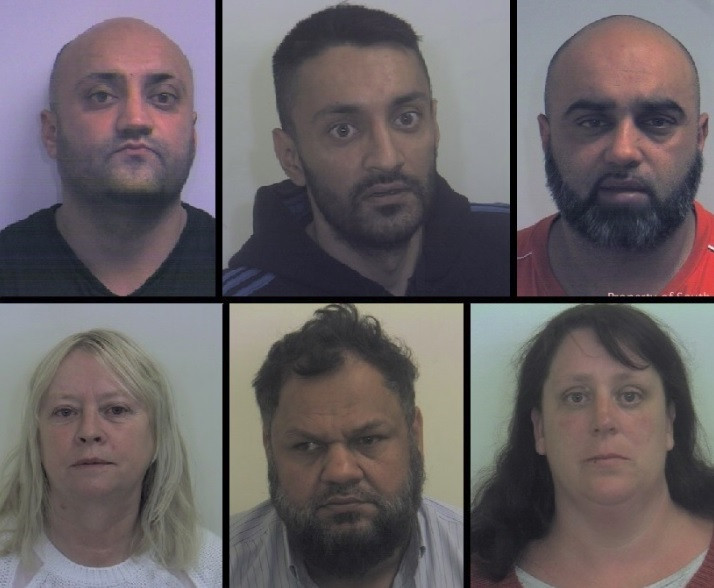 The infamous Rotherham child sex abuse gang of six, five of whom were jailed for a combined 102 years for subjecting 15 girls to years of sexual abuse, rape and prostitution, reportedly cost the taxpayer more than £500,000 ($726,000) in legal aid. The amount is set to go up as the six convicts prepare to appeal against their sentences.
The paedophile gang was led by brothers Arshid, Basharat and Bannaras Hussain, and included their uncle Qurban Ali and two women - Karen MacGregor and Shelley Davies. They were all convicted on 24 February of 55 offences involving sexual exploitation, including rape, sexual assault, abduction and false imprisonment.
More from IBTimes UK
It has emerged through a Freedom of Information request by the Sun that a total of £529,000 was spent on lawyers to defend the six paedophiles at Sheffield Crown Court, the Express reported. The main convict Arshid, 40, who received a 35-year jail sentence after being found guilty of multiple charges of rape and sexual assault, cost taxpayers £150,000 in legal aid.
The two female accomplices – MacGregor, 58, and Shelley Davis, 40 – were awarded 13 years in prison and an 18-month suspended sentence, respectively. Their combined legal bill totalled 138,000. Basharat Hussain, 39, and Bannaras Hussein, 36, had received 25 years and 19 years of prison sentence, respectively and their uncle got 10 years for the heinous crime.
The gang had targeted 15 girls in their early teens and groomed, abused and raped them for years between 1987 and 2003. Judge Sarah Wright, who sentenced the gang, said while handing out the sentence: "The harm you have caused is of unimaginable proportions."