Twelve people have been killed, including a senior army officer, after a train was derailed from a bridge in Gujranwala, Pakistan, by a suspected act of sabotage.
The Pakistani army has issued a statement confirming the twelve deaths and identifying the dead officer as Lieutenant Colonel Amin, commander of a unit of around 200 soldiers on the troop transport train when it derailed.
The army said four more bodies are yet to be retrieved from the river below the bridge and in total 50 individuals had been saved in a rescue operation. Four carriages of the train were derailed as it headed the garrison town of Kharian in Punjab.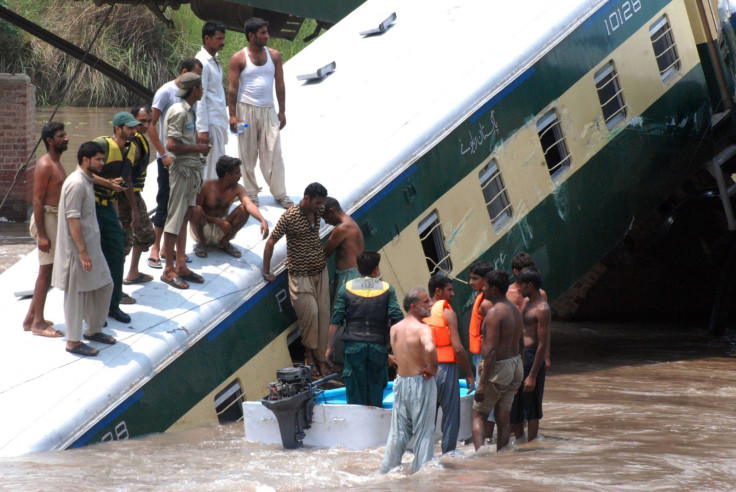 Reuters reported that roughly 300 passengers were aboard the train, according to Pakistan's Ministry of Railways.
While the ministry said it was too soon to say why the train fell from the bridge, senior military officials were quoted by the Pakistani Tribune as saying: "We suspect that this was an act of sabotage. The planks on the rail were tampered with."
Pakistani Prime Minister Nawaz Sharif has expressed his concern at the accident and promised all necessary resources would be directed to the train.