Pakistan has hanged Islamic fundamentalist Mumtaz Qadri for the 2011 murder of Punjab governor Salman Taseer. Qadri, the politician's bodyguard, shot him dead in Islamabad because he sought reform to Pakistan's harsh blasphemy laws.
Reuters reported that Qadri was executed at 4.30am in Rawalpindi outside Islamabad, the Pakistani capital. His death prompted protests in the conservative region.
Qadri became a rallying point for conservative Muslims in Pakistan, despite his conviction for terrorism and murder, after he stated he felt no guilt got the slaying of the reformist governor. He killed Taseer principally for his support of a Christian woman who was sentenced to death for blasphemy.
Demonstrators briefly shut down the highway between Islamabad and Rawalpindi after the hanging. Larger crowds are expected for the former bodyguard's funeral which is to take place on Tuesday (1 March).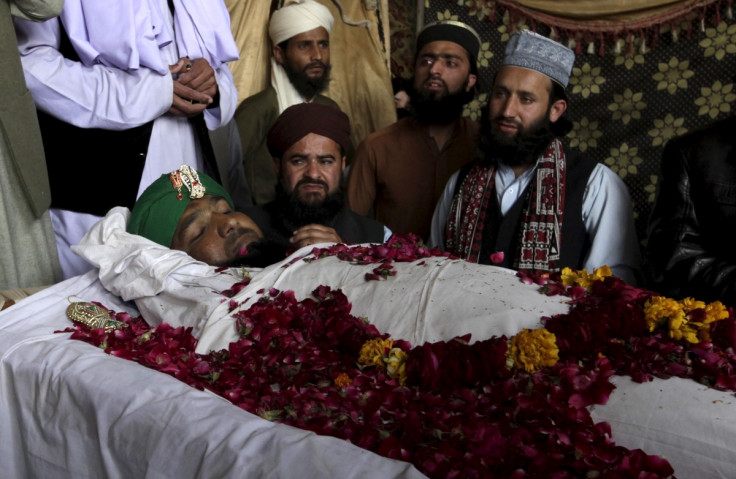 Qadri and his lawyers argued his killing of the secular governor was justifiable on the religious grounds. When the fundamentalist arrived in court he was showered with petals and the judge who conicted him was later forced to flee the country.
Speaking through his lawyer, Qadr later claimed "if Allah gave me 50 million lives, I would still sacrifice all of them". His case came to symbolise the widening gulf between religious conservatives and those secular sections of Pakistani society.
Pakistani law stipulates the price for blasphemy is hanging. However, while hundreds, predominantly Christians and other minorities, are convicted of the crime each year, they typically languish in prison. No one has yet been hanged for the crime.
Before his death Taseer had said the law was being abused and needed to be reformed.