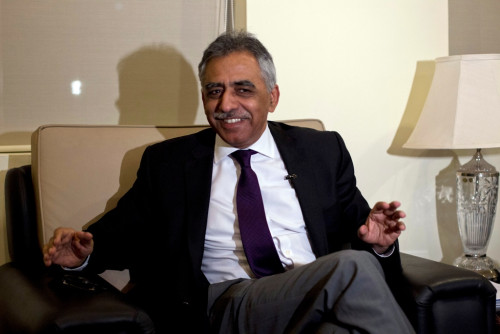 Pakistan is determined to privatise 68 state-owned companies, a majority of which are loss-making entities.
Privatisation is a priority in the $225bn South Asian economy, paralysed by corruption, militant violence and power shortages.
The nation could rake in about $5bn (£3bn, €3.7bn) in privatisation revenue over the next two years, funds that would ease the pressure on stressed public finances, said Mohammad Zubair, the head of Pakistan's Privatisation Commission.
Zubair, a former IBM chief financial officer for the Middle East and Africa, has been tasked to attract foreign investments into power distribution companies, the national airline, two gas companies, an oil company and about 10 banks, all within the next two years.
Zubair spends his day meeting opposition lawmakers, parliamentary committees and unions to convince them of his plan.
However, his mission pits him against thousands of workers who will have to be sacked and opposition politicians who are against the plan.
Asad Umar, an opposition lawmaker and former chief executive of one of Pakistan's biggest conglomerates, said privatisation was being pursued on an impractical time frame and that the criterion for identifying potential companies lacked consistency.
Umar said it made no sense to privatise profitable firms such as Oil and Gas Development and Pakistan Petroleum that have zero debt.
Mandated by the International Monetary Fund (IMF), Islamabad has to appoint financial advisers to evaluate assets by June 2014.
Zubair's List
Pakistan International Airlines needs investors, following losses in excess of 250bn rupees. Some 10 of its 40 aircraft are grounded. Flights get cancelled and engineers are forced to salvage some planes to keep others flying.
Another asset, Pakistan Steel Mills, which accumulated losses of more than 100bn rupees, is overstaffed and employees have not been paid since October 2013.
"We lose 500bn rupees annually because of failing enterprises," Zubair told Reuters. "Every day a file lands on a bureaucrat's desk and he has to take a decision he isn't qualified to. This can't go on, no matter what."
"I should not use this word but what has happened [at Pakistan Steel Mills] is the complete rape of [the] institution," said Zubair.
"There is no magic wand to ensure that all these ventures will be successful," he said. "But the bottom line is that I'm not going to hold off privatisation for anyone."
In September 2013, the IMF bailed out Pakistan from a potential default by agreeing to lend it $6.7bn over three years. In return, Pakistan was asked to privatise loss-making state companies.