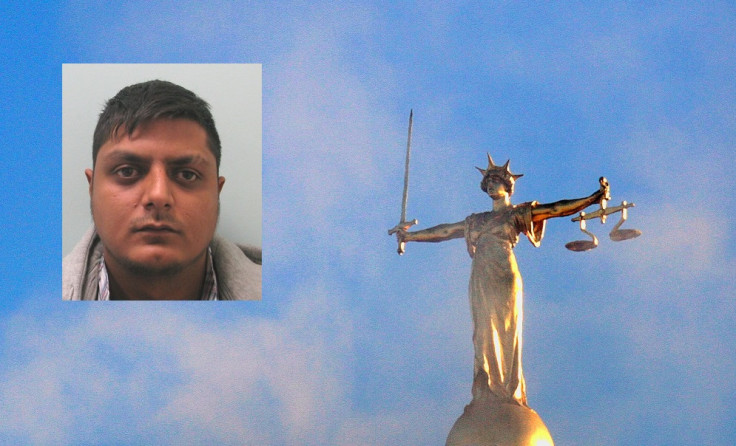 Wolverhampton man Tariq Rana has been found guilty of killing his ex-wife's mother on the doorstep of her home in Pakistan and plotting to kill the rest of her family.
Rana, 31, was found guilty of murdering Ghulam Asia , 49, at the entrance to her home in Lahore while she spoke to her son on the phone on 27 July 2013.
The jilted killer gunned her down after his wife walked out on him in the UK. Although the murder took place in Pakistan, detectives used Section 9 of the Offences against the Person Act 1861 to prosecute him.
The act provides authority to try a UK national for an offence of murder committed overseas and the conviction of Rana is thought to be the first of its kind by a UK police force in recent memory for a crime committed in Pakistan.
In January 2014, at Wood Green crown court, Rana was convicted of making threats to kill members of his ex-wife's family, resulting in him being sentenced to a term of three and half years' imprisonment.
Pakistan letter ruse
During his four-week trial, Woolwich crown court heard that Rana and another man who has not been identified went to Mrs Asia's home in Lahore.
That second man was dressed as a delivery man, and they took with them an envelope addressed to Mrs Asia to use as a distraction.
A handwriting expert later concluded that Rana had been responsible for writing Mrs Asia's name and address on the envelope.
The men rang the bell and when Mrs Asia went to the gate to sign for the delivery, Rana shot her dead. At the time Mrs Asia was on the telephone to one of her sons in the UK.
Hearing the gunshots, Mrs Asia's brother and one of her daughters ran outside. Both saw Rana and the other man running away before Rana turned and fired further shots before fleeing on a motorcycle. Mrs Asia died later that day.
Family threats
Within hours of the shooting, Rana made a series of telephone calls to his wife's brothers in the UK, demanding that she return to Lahore within 48 hours. If she didn't, he said, he would kill them all.
He then flew into London Heathrow Airport on the 28 July 2013 and was was arrested in West Bromwich a week later.
Rana denied playing any part in the shooting, claiming that he and an unnamed bodyguard had travelled to the home of Mrs Asia in order to discuss a possible reconciliation with his wife.
An argument had ensued, during which two gunshots were fired by either the bodyguard or a member of Mrs Asia's own family, he claimed.
"Violent and controlling"
Detective Chief Inspector Tim Duffield, of the Met's Homicide and Major Crime Command, said: "The police investigation, which involved the deployment of officers across the UK and in Pakistan, revealed the true Tariq Rana – a violent and controlling man who was prepared to murder his mother-in-law outside her home in the most callous and brutal way.
"This was not a spontaneous event, but rather a revenge-driven premeditated attack aimed at causing the maximum distress and suffering to his estranged wife and her family.
Rana will be sentenced on Friday (31 July) at the Old Bailey.