Pakistan's government passes long-awaited legislation against 'honour killings'
MPs have also increased the punishment for those convicted.
Pakistan's lawmakers have closed a legal loophole that previously allowed those who carried out so-called "honour killings" to walk free with legislation that will ensure tougher penalties for the crime.
New legislation means those convicted of an honour killing will receive a mandatory life sentence of 25 years.
The law will no longer allow suspects to avoid jail terms following pleas from family members, although forgiveness from the victim's family will now only spare a convicted killer of the death penalty.
After a debate that lasted nearly four hours, opposition MPs wanted the Council of Islamic Ideology to endorse the law before it was passed. The council, a body of conservative Muslim clerics, had previously ruled that it was permissible for a husband to "lightly" beat his wife,
"Laws are supposed to guide better behaviour, not allow destructive behaviour to continue with impunity," said former senator Sughra Imam, who initially put forward the bill, according to a report by the Independent.
Naveed Qamar, a member of the opposition Pakistan People's Party, said: "Honour killings are a cancer in our society. This law is being presented against this cancer."
However, in opposing the law, some conservative MPs said it violated Sharia Law and that the statute imitated "Western laws" that give women too much independence.
In the same parliamentary session a new anti-rape law, which makes it mandatory that a perpetrator gets 25 years in jail, was also passed.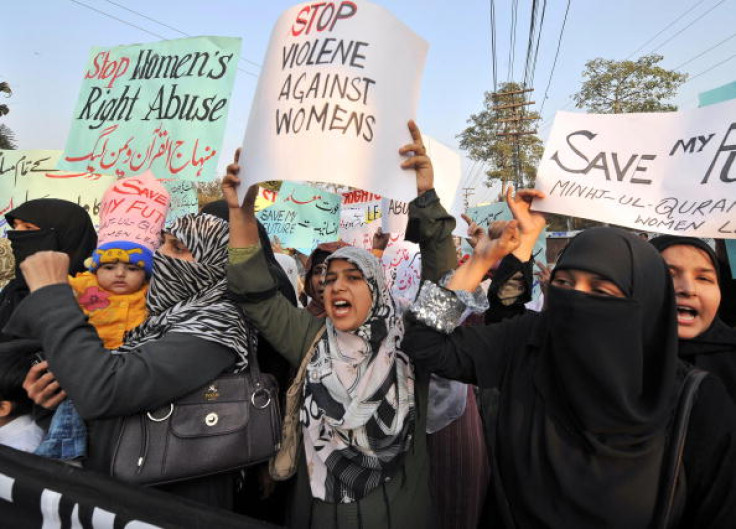 More than 1,000 women were killed in 2015 in these types of murders in the country often by fathers, brothers or husbands.
In July 2016, Pakistani social media celebrity Qandeel Baloch was strangled to death, allegedly killed by her brother in the province of Punjab. In the same month, British woman Samia Shahid was allegedly killed by her father and her former husband after she chose to divorce him and marry another man.
© Copyright IBTimes 2023. All rights reserved.