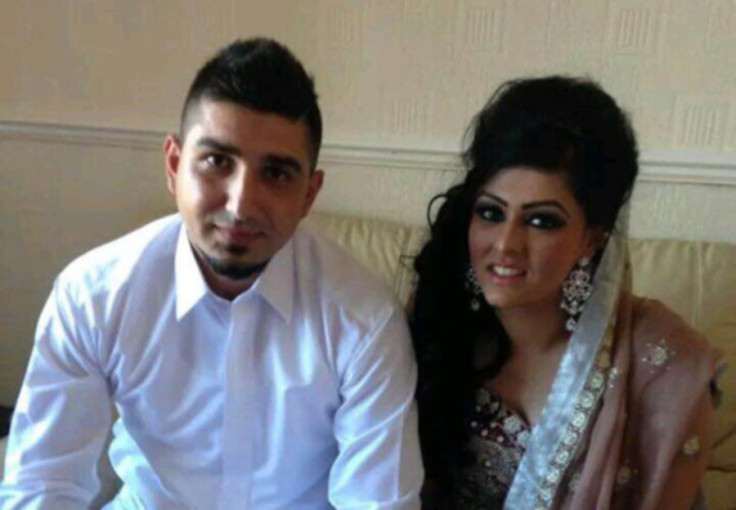 The prosecutor in the murder of a British woman Samia Shahid will seek the death penalty for her father and ex-husband. Samia's father Chaudhry Muhammad Shahid and her first husband Chaudhry Muhammad Shakeel are accused of killing the 28-year-old from Bradford while on a visit to Pakistan.
The pair appeared in court in Jhelum in Pakistan's northern Punjab province on Saturday (17 September), but it was a brief hearing after prosecutor Najful Hussain Shah applied for more time to gather evidence.
He said Samia's mother and sister tricked her into visiting Pakistan in July by saying her father was gravely ill and that the women fled to Britain after her murder, according to AP reports.
Shah added that the Pakistani government is trying to bring them back for questioning.
Speaking to reporters outside the court, he also confirmed he will seek the death penalty for both men.
When Samia died on 27 July, her family declared she died of a heart attack and buried her in eastern Pakistan.
However , when her second husband Syed Mukhtar Kazim suspected it was an "honour killing" following their marriage, he urged Pakistani authorities to investigate and publicly accused Samia's family of being responsible for her death.
A Pakistani police investigation concluded that Samia's father stood guard while Shakeel raped her, before the two men strangled her to death. A post-mortem examination confirmed she died from strangulation.
Police sources in Pakistan claim Shakeel admitted the murder in an interview saying, "I strangled Samia to death using a dupatta [a scarf]."
Both men are yet to enter pleas however, BBC Pakistan correspondent Shaimaa Khalil said Shahid "flatly denied" any involvement in his daughter's death as he entered court on Saturday (17 September).
"For the first time since his arrest, Muhammad Shahid responded to media questions about her death," Khalil said, according to the BBC. "He said, 'It was all lies' and that he loved his daughter very much."