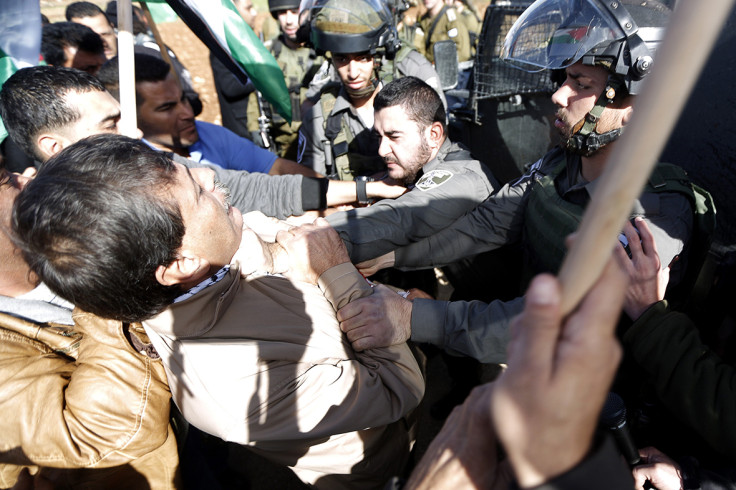 A Palestinian minister has died after he was allegedly hit by an Israeli soldier during clashes in the West Bank.
Ziad Abu Ein, who served as settlements minister for the Palestinian Authority, was pronounced dead at a Ramallah hospital, where he was brought after overnight clashes in the village of Turmusiya, near the northern settlement of Shilo.
Palestinian officials said the minister collapsed after an Israeli soldier hit him in the chest using a helmet or the butt of a rifle, Ma'an news agency reported.
The report suggested that Abu Ein, who was in frail, also suffered from inhaling tear gas fired by Israeli forces.
Security forces are seen scuffling with a small group of protesters, including the minister, in a photo sequence taken at the scene. During the heated confrontation an officer grabs Abu Ein, 55, by the neck.
The politician is pushed back and is seen yelling at Israeli officers before to collapse to the ground in footage aired by Sky News Arabia.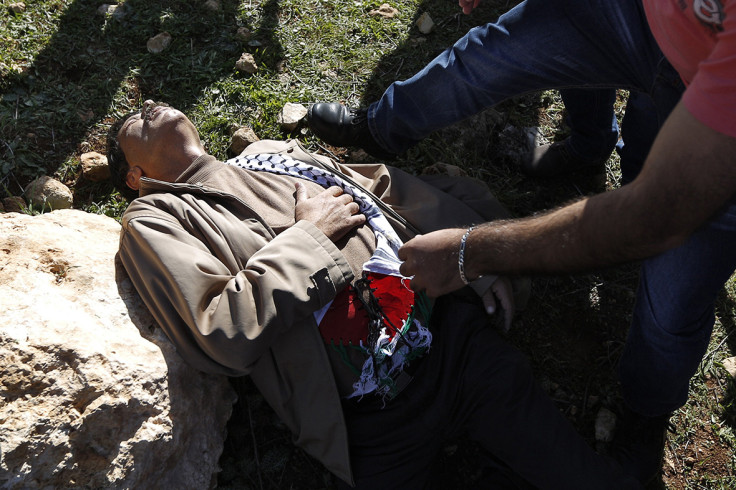 The late minister was a prominent figure of Palestinian President Mahmoud Abbas' Fatah movement.
Abbas described the alleged killing as a "barbaric action" and called for a three-day mourning period.
"The Israel government bears full responsibility for the killing of Minster Abu Ain and the systematic crimes committed against the Palestinian people," said Saeb Erekat, chief Palestinian peace negotiator. "This new assassination will have severe consequences."
Senior Fatah official Jibril Rajoub told The Times of Israel that the Palestinian Authority could retaliate by ceasing all security coordination with Israel.
Fatah member Aahmoud Aloul said Abu Ein was taking part in a demonstration against land confiscations, when Israel Defence Forces (IDF) fired tear gas to disperse the crowd.
Aloul claimed that the soldiers beat some of the protesters - who were carrying olive tree saplings - with rifle butts. The Israeli military said it was looking into the report.
Overnight, Israeli forces had intervened to quell violence that erupted in the Shilo area, as Jewish settlers accused Palestinians residents of stealing a horse, Ynet reported.
In turn the Palestinians claimed the settlers had destroyed olive trees and damaged some vehicles.
Abu Ein's death comes amid heightening tension in the region and is likely to fuel more unrest.
More information will follow. For updates, followIBTimes UK on Twitter.