Top 5 Netflix recommendations of the week: American Horror Story, About Time and Scream
American Horror Story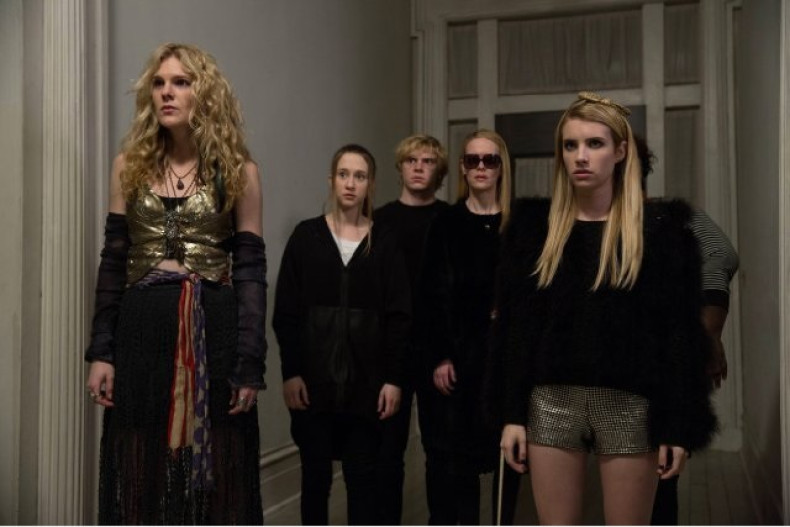 American Horror Story is probably the most unusual show that you will ever watch. Even more unusual given its creepy subject matter that it was created by the man behind Glee, Ryan Murphy. But its weirdness is exactly why you should definitely not pass it up.
First of all, what's unique about AHS is that across its four seasons so far, it has had the same cast members but none of the same stories. Each season focuses on completely different plots but with the same style and feel as the last − something that has never really been seen in television previously.
If you're an avid horror movie fan, you're sure to enjoy it as the show combines all of the elements of horror without it being too unbearable to watch that works well in a television format given the time constraints. By having 45-minute long episodes, the writers are able to push the boundaries without bombarding the viewer with overwhelmingly creepy imagery for too long.
The quality of the acting performances, from stars such as Kathy Bates, Emma Roberts and Jessica Lange, is probably the best thing about the whole series. In Season 2 particularly, the depth the actors put into their characters and the way they carry the dark material so well is truly impressive and well worth a watch. The fourth season Freak Show has just been added to Netflix US as Hotel starts on television in the US, so there's plenty for a weekend binge.
Watch this if you enjoyed: Scream Queens, Penny Dreadful, Supernatural, Bates Motel, The Walking Dead, Buffy The Vampire Slayer.

Available on Netflix UK and US.
About Time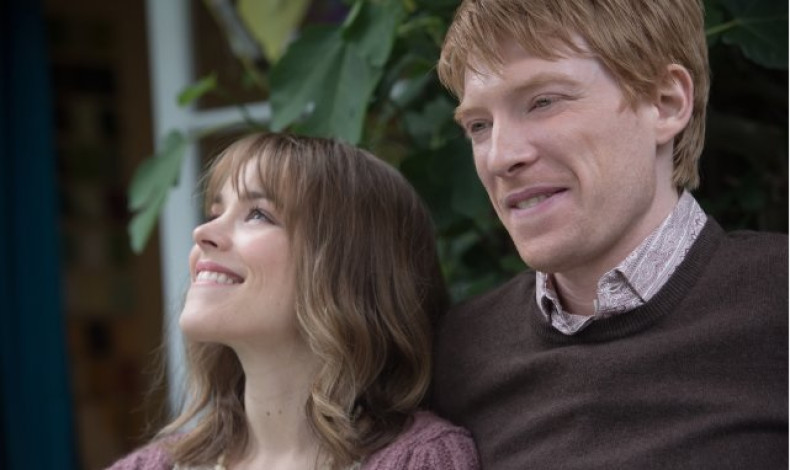 Directed by Love, Actually's Richard Curtis, About Time, starring True Detective's Rachel McAdams and Ex Machina's Domhnall Gleeson, shares the same kind of sentiment in terms of both heartache and romance. However, unlike Curtis' typical lovey-dovey films, it possesses a slight sci-fi angle that makes it distinctive.
Back in his early 20s, Tim (Gleeson) discovered that he could travel in time and manipulate certain aspects of his life that might not seem to be going the way he had originally hoped. He can't change history, but he can alter what has happened and what is going to happen to him personally, a personal trait that his father later reveals to him that all the men in his family have possessed, and further warns him that it's not something that he should rely on to solve all of his problems.
Tim eventually decides that to make his world a better place, he needs to find himself a girlfriend, a task that when he uses his ability doesn't seem to be too straight-forward. But after a move from Cornwall to London for work, he soon meets Mary (McAdams), a woman who he eventually falls in love with. However, an unfortunate mishap with his time-travelling leads Mary into believing that the two have never met. So Tim attempts to meet his former love over and over again for the first time, to try and win her back.
As well as the two leads, the film also stars The Wolf Of Wall Street's Margot Robbie, Rev's Tom Hollander, Birdman's Lindsay Duncan and The Best Exotic Marigold Hotel's Bill Nighy.
Watch this if you enjoyed: Love Actually, The Time Traveller's Wife, The Notebook, The Boat That Rocked, Begin Again, Aloha.
Available on Netflix UK.
R.I.P.D.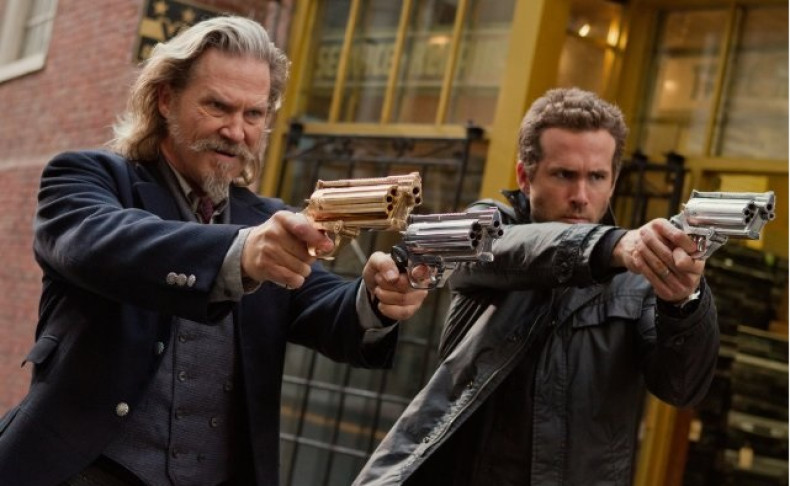 When it comes to the supernatural movie R.I.P.D. all you really need to think of is Men In Black and you've basically got both the style and the premise already conjured up in your head. However, instead of rounding up misruly aliens, duo Roy (Jeff Bridges) and Nick (Ryan Reynolds) are in charge of keeping "deados" in line − people who have met their maker on Earth but have escaped the afterlife and still roam around wreaking havoc in Manhattan.
The action all starts when Reynold's Nick is killed by his partner in the police force Hayes (Kevin Bacon) after they argue about what to do with some gold that they illegally stole outside of work. But as Nick is making his way to Heaven, his journey is intercepted by an official-looking woman called Proctor (Mary Louise Parker) who tells him that he can return to the land of the living but only if he serves in their Rest In Peace Department.
There's one other heartbreaking catch, too, no-one back on Earth will recognise him when he's down there, including his wife, Julia. But desperate, Nick accepts and embarks on his own personal mission about avenging himself against the man who murdered him.
Watch this if you enjoyed: The Lone Ranger, Hansel & Gretel, RED, Men In Black, Ride Along, 2 Guns, Pain & Gain.

Available on Netflix US.
Scream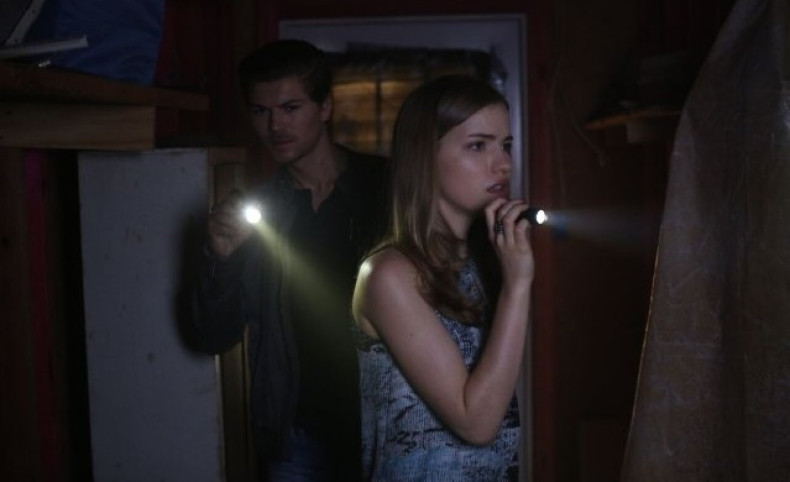 Based on Wes Craven's iconic film series, MTV's Scream maintains all of the best aspects of the cheesy teen horror but mixes it with a fresh new story to offer up brand-new scares in a much more modern environment. That's right, this year's Ghostface isn't just relying on an old-school voice changer and a landline, this time, he's using social media to influence and enact his scares.
Set in Lakewood, California, the series focuses on student Emma Duval (Willa Fitzgerald) as she and her friends are terrorised by a masked killer who's offing her close acquaintances one by one in an attempt to "show her the truth". It might sound typical of a horror movie rather than a TV series, but Scream certainly keeps the ante up from the first episode to the impressively thrilling finalé, as you are kept completely in the dark as to who the face behind the mask really belongs to up until the very end.
Watch this if you enjoyed: Scream (movie franchise), Pretty Little Liars, Teen Wolf, The Strain, Bates Motel, Faking It, iZombie.
Available on Netflix US.
Criminal Minds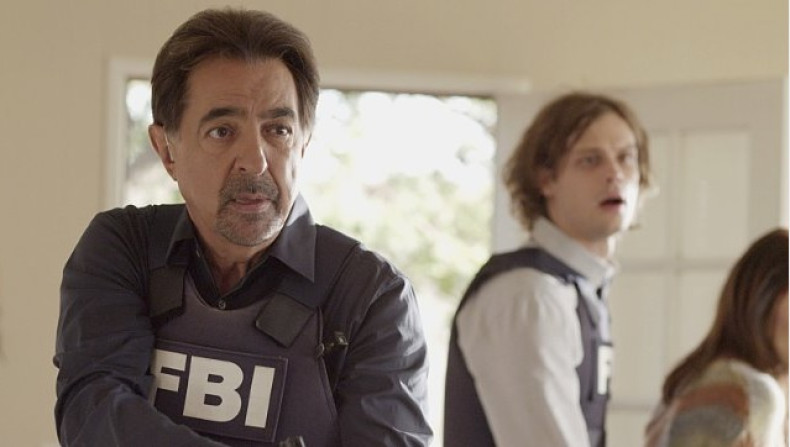 If you're thinking of starting Criminal Minds on Netflix, then be warned − it's a watching session not for the faint-hearted. But not for the reasons you might expect. It's not the plots containing mystery and murder that might put you off, they're the best things about the show, but simply because there are 10 seasons to make your way through available on the streaming site.
Luckily, however, Criminal Minds is one of those shows that you can happily dip-in-and-out of, and it's the viewer's ability to watch it so casually that makes it worth their while when you're stuck for what to put on. Each episode focuses on its own crime − most often murder − as the brilliant brains at the FBI's Behavioural Analysis Unit try to put a stop to the bad guy's antics. And the majority of episodes have a definitive conclusion to each case at the end, which means you don't have to be sitting there for hours for a satisfying ending.
Occasionally, the plots border on corny but all of the ridiculous solves do eventually make sense and even when they make it blatantly obvious 'whodunnit', it's still fun to play along and pretend that you're a genius detective too. Every single one of the characters are likeable, as they are fully embracing the whole good guy image, what's not to like?
Watch this if you enjoyed: Bones, CSI: Crime Scene Investigation, Castle, Law & Order, Grey's Anatomy, Hawaii Five-O, The Mentalist.
Available on Netflix US.