Authorities in the US are panicking to get to grips with the rise of a dangerous new drug dubbed 'grey death' that can kill in one hit.
Investigators, who nicknamed the drug, believe that the substance has been the cause of multiple deaths in Alabama, Georgia and Ohio, and are warning other states about the possible dangers.
Grey death is believed to be a combination of several opioids including heroin, fentanyl, carfentanil (a powerful tranquiliser used on elephants) and a synthetic opioid called U-47700.
So called because it looks like concrete mix and can be found in hard lump or in a fine powder, it is said to be dangerous due to the unknown quantities of each drug and additional cutting agents.
"Grey death is one of the scariest combinations that I have ever seen in nearly 20 years of forensic chemistry drug analysis," said Deneen Kilcrease, manager of the chemistry section at the Georgia Bureau of Investigation, according to AP.
Experts say the drug can be injected, swallowed, smoked or snorted and because of the potency of the substance it can be absorbed through the skin, so even touching it can put users at risk.
The US has seen record numbers of heroin-related deaths which have more than quadrupled since 2010.
The US and Canada have also seen numerous deaths attributed to fentanyl, a potent opioid painkiller which can be 10 to 100 times more potent than morphine, in Sacramento, California, nine people died in less than a week, it was reported.
Carfentanyl is a potent tranquiliser, with the Drug Enforcement Administration (DEA) saying the substance is 100 times more powerful than fentanyl, which is 50 times more powerful than heroin.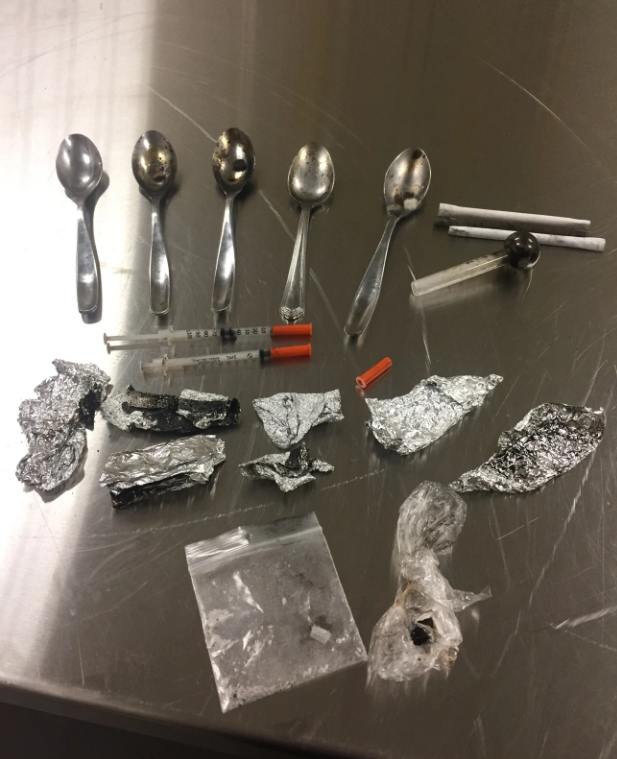 In 2016, the DEA listed U-47700 in a category that includes the most dangerous drugs it regulates, saying it was associated with dozens of fatalities and it has a much higher potency than heroin.
The Georgia Bureau of Investigation said they have received 50 overdose cases in the past three months involving grey death while the Ohio Attorney General's Office has analysed eight samples from that match the grey death mixture.
Lorain County detective Jim Larkin told CBS affiliate KMTV: "It's amazing to me that they find out one of their friends died from an overdose from the drug and they immediately try to find out where he got it from because they want to try it too."
According to the US Centers for Disease Control and Prevention (CDC) opioids killed more than 33,000 people in the United States in 2015.