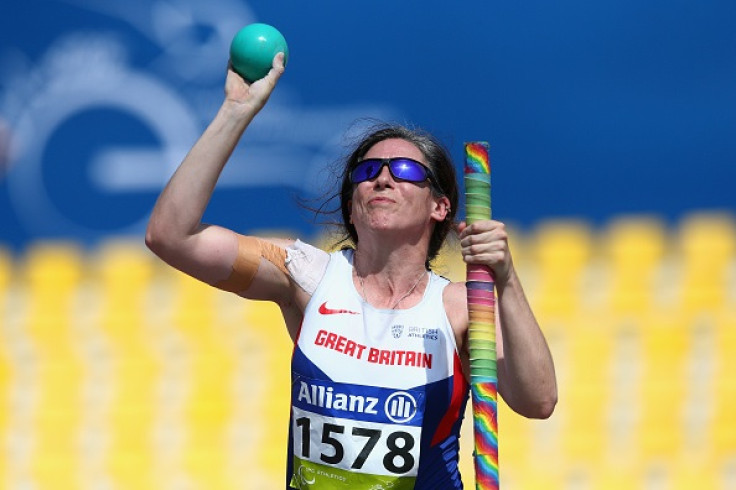 Team GB Paralympic athlete Claire Harvey says she was referred to as "the wheelchair", handled roughly by flight staff, and forced to drag herself off a Qatar Airways jet. Harvey, a discus and javelin athlete, was returning early from the recent World Championships in Doha, needing to rest her injured shoulder.
Harvey says that she heard staff calling her "the wheelchair" before the flight took off and had to crawl on the arm rests like "monkey bars" during a flight on 30 October. The former sitting volleyball competitor wanted a window seat, but was given an aisle seat, resulting in other passengers having to "climb over her".
She said she had to drag herself off the plane after she was told there was no special aisle wheelchair. Harvey added that although her wheelchair was waiting for her when she left the plane the brakes were damaged and the frame bent. She has since contacted the airline to pursue repairs.
She told BBC Radio 4's You and Yours about her "completely humiliating" experience: "A steward said 'You have to leave now' and started to manhandle me. I was 49 rows back. I ended up having to utilise the seats either side of the aisle almost like monkey bars, taking my weight on my hands and dragging myself to the front, with him pushing me to go faster.
"I'm very independent and I'm used to travelling. If I was someone who was nervous or was travelling for the first time on my own as a disabled person it would have been a horrendous experience."
The revelations will cause Qatar Airways further embarrassment as the company was the official airline of the Paralympic World Championships. Chief executive, Akbar Al Baker, said the company was "honoured and proud" to have been the official carrier.
A spokesman for the airline said: "Qatar Airways is fully committed to providing a five-star service to all. For passengers with disabilities, we ensure cabin crew are properly trained to provide assistance. We are investigating this incident fully and will respond to Ms Harvey shortly."