When the stealthy hi-tech F-35 tears through Paris skies on its first-ever acrobatic displays this week, the fighter jet will also be sending a message: NATO allies, the United States is still on your side.
In an Associated Press interview at the opening Monday of the Paris Air Show, Brigadier General Select Todd Canterbury said the displays of the new jet are to "showcase the capability to all of our European partners and NATO allies" and "to reassure them that we are committed to NATO 100 percent and that we have got the capability to respond to any action necessary."
Canterbury, director of the Air Force F-35 Integration Office at the Pentagon, also spoke about recent problems that grounded F-35s at Luke Airforce Base in Arizona.
US President Donald Trump has called NATO obsolete and excoriated European allies last month for not spending enough on their own defences.
Since May 2, F-35 pilots on five occasions reported symptoms of hypoxia, or oxygen deprivation, he said. The Air Force says the F-35's backup oxygen system worked in each instance, and the pilot was able to land the plane safely.
"It could range to anything from headaches, to nausea, to colour-blindness," he told the AP.
Planes were subsequently grounded at Luke. A team of engineers, test pilots, medics and others experts are "digging into this problem 24 hours a day," to try to identify the cause, Canterbury said.
"It could be lack of oxygen. It could be too much oxygen, too much carbon dioxide."
There have been similar incidents "across a number of bases, but not in clusters like we saw at Luke."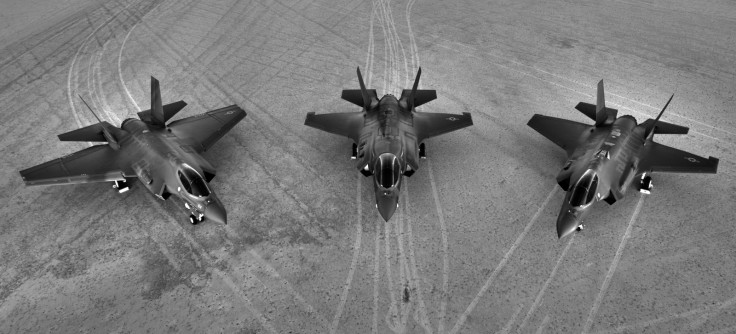 The local commander at Luke will decide when the planes can fly again, he said. Canterbury said the pilots will "start flying as soon as they can. They are ready."
Luke is a training base for F-35 pilots. Operational units have not had such issues, he said.
"It's still too early to tell the root cause," he said. "An airplane in development, such as this, will have teething problems."
The F-35 flew briefly at the Farnborough Air Show last year but this year in Paris it will have its debut aerial demonstrations.
The daily aerobatic shows by the F-35 promise to be spectacular, punctuated by the howl of its 40,000 pounds of thrust.
"This is a beastly airplane," said chief F-35 test pilot Alan Norman.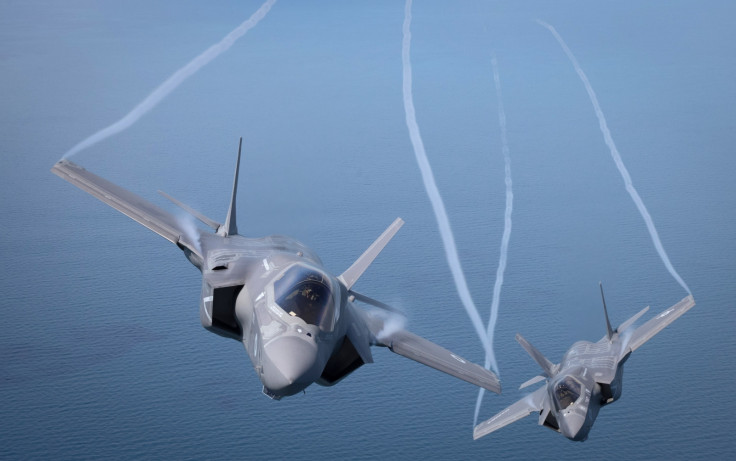 After roaring off the Le Bourget airport tarmac into a vertical climb with its afterburner, the F-35 will wow with a series of loops and gravity defying moves, showing maneuverability so catlike it can turn corners so sharp that it seems to carve squares in the sky. It will also show its ability to slow down to a crawl — a trick that can force pursuers to fly past and become the hunted and which Tom Cruise famously showed off in Top Gun.
Eight countries are partners of the program and are taking F-35s: the UK, Australia, Italy, Norway, Denmark, the Netherlands, Canada, and Turkey.
Three other nations have bought F-35s: Japan, Israel and South Korea.
Canterbury said Germany, Belgium and Singapore have requested information about the F-35, a potential first step toward possible purchases.